Contract Winemaking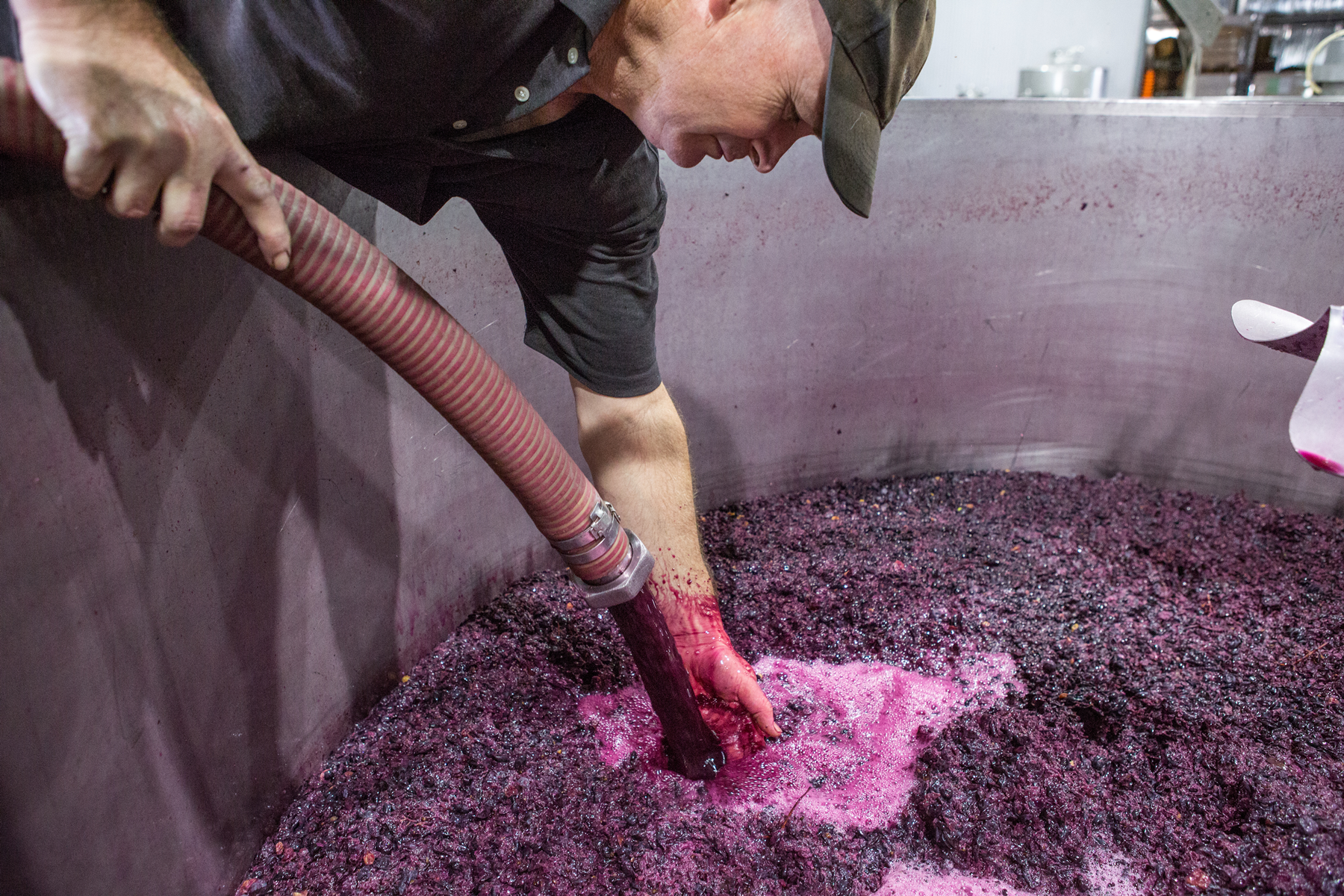 Our contract winemaking business was formed as a response to the growing need for small-batch winemaking. Stomp! Wines specialises in offering clients the ability to produce individual, hand-crafted wines from their own parcels of fruit. This specialisation is unusual in an industry where batches of wine – and the accompanying equipment - are getting bigger all the time and contract winemaking can involve blending different batches from different clients. In contrast, Michael uses wine-making equipment especially designed for small production and each wine is developed to reflect its origins and the individual needs of each client.
We are dedicated to servicing the needs of small to medium-sized wine producers with our winery facilities able to handle small batch production of 2 - 50 tonnes of fruit. Understanding businesses have different requirements, we offer the ability to tailor consultancy or full contract winemaking services to your needs. We adopt a minimalist approach to winemaking to ensure that the inherent flavour and personality of your fruit is maintained and enhanced throughout the winemaking process.
Contract Winemaking
Stomp! Wines offers contract winemaking services from pre-harvest analysis in the vineyard, through to finished wine ready to bottle.
Winemaking services include:
Pre-harvest fruit analysis
Consultation on wine style you desire
All winemaking
Routine laboratory analysis
Barrel storage
Finished wine analysis prior to bottling
Complete documentation on all wines
As contract winemakers we understand the trust and responsibility placed in our hands. We also understand the complex nature of producing quality, saleable wines. So before we proceed with your business we will always discuss your needs in full and come to an understanding of services required.
All contract winemaking services and pricing is agreed to and outlined in a signed contract prior to commencement of work. We will then work under this contract, allowing you the ability to attend to your other business needs, with total peace of mind as we handcraft your wines.
Please contact Michael for pricing and contract details - michael@stompwines.com.au
Consultancy
The unique skills of our team at stomp give us the ability to support you in the following areas:
Winemaking
Blending of finished wines
Winery design
Labeling and bottling
Laboratory set-up and training