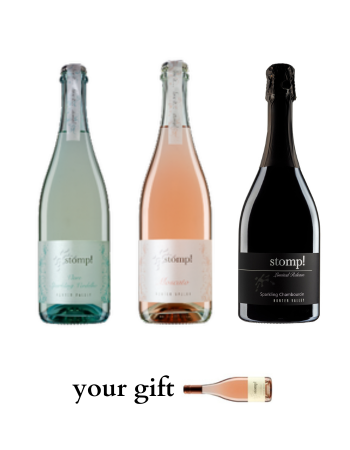 Sparkling Gift Pack
We've got you covered. We know how busy it is at this time of the year. You're juggling end of year deadlines, kids concerts & sports, end of year celebrations AND you have to find the time to search for Christmas & end of year gifts.
Whether it's for the teacher, your colleague, a client, that last minute gift you forgot about, or just because you need a glass of bubbles to celebrate making it through the process.
Three bottles of bubbles
1 x Sparkling Verdelho for those that love something crisp refershing & celebratory
1 x Sparkling Moscato for the Sweeties out there that love a bit of fun
1 x Sparkling Chambourcin for the serious vinophile or red wine lover
VALUE - $141
OFFER - $113
MEMBERS- $96.05
And as our gift to you, after all we all deserve a little gift every now & then - a bottle of our new release 2023 Rose, perfect for sipping whilst you wrap the gifts & write the cards.