Events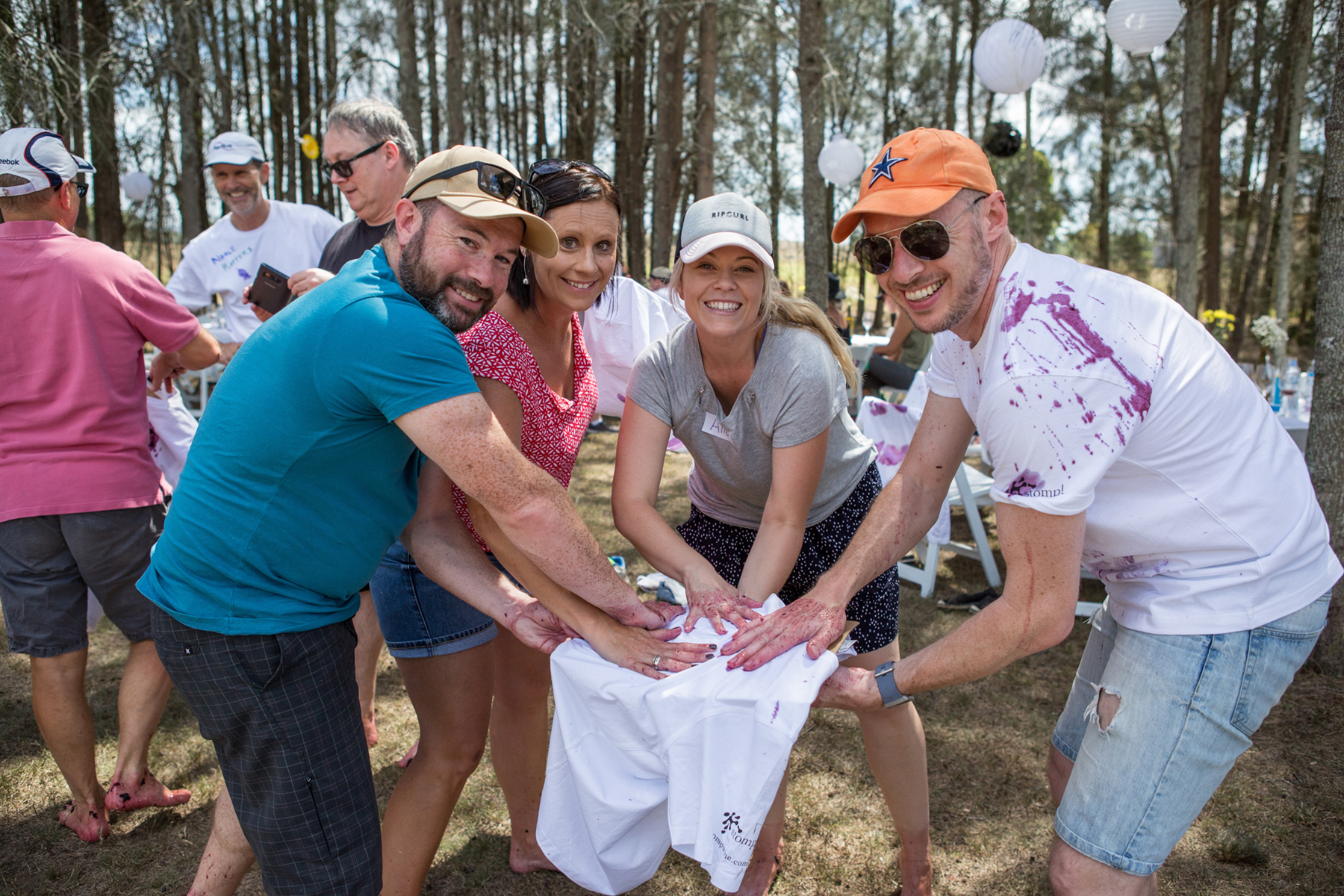 We'd love you to join the fun at one of our events throughout the year.
Upcoming events are listed below.
October 2019
Wahroonga Food + Wine Festival 2019
11:00 AM to 5:00 PM
Sun, 27/10/2019
Venue:
Wahroonga Park
The Wahroonga Food & Wine Festival will returns for its 7th year to Wahroonga Park, Wahroonga on Sunday 27 October 2019, 11am – 5pm.

We will be part of their carefully selected range of exquisite wineries from NSW and around Australia. On the day you will be able to join us and other winemakers to taste and buy our premium and award-winning wines. Taste wines and enjoy an array of local producers and a huge selection of gourmet food stalls offering a variety of international and Australian cuisines.

The event is FREE and all ages are welcome. Bring your friends and family to enjoy the live music on the rotunda stage with performances by talented local school and contemporary musicians and entertainers. There will also be entertainment for the children, including inflatable rides and an animal petting farm
NB: Orders can be placed prior to event to pick up on the day.
March 2020
Stomp 2020
11:30 AM to 3:00 PM
Sat, 07/03/2020
Venue:
Cellar Door
Contact:
Meredith 0409 774 280,
meredith@stompwines.com.au
Take a fun educational look at the life of a Winemaker during Vintage.
Help us squish, measure, blend and stomp and finish with a feast.
Your day will include:
measuring grape ripeness
sampling our 2020 juices and ferments
blending & tasting
training in the art of pigeage or foot stomping ripe, juicy grapes
creating your very own stomped T-shirt as your keepsake
lunch & all wines
After the hard work, in true winemaker style, we'll relax with an alfresco lunch prepared by Chef, Matt Dillow from The Deck Cafe, Lovedale; live tunes by Mark Henderson & a glass (or two) of wine.
Dress - enclosed, flat shoes (you'll be outside), casual clothing (nothing too good, it will get dirty, particularly if you intend to practice your foot stomping), hat, sunscreen and bring an old towel to dry off your feet and legs after stomping.
Cost - $125pp or $100pp for Members (and up to four guests) - payable upon booking.
Numbers are srictly limited and are expected to fill quickly.
RSVP - Friday 28th February 2020
NB:Attendees are to be 18years and over