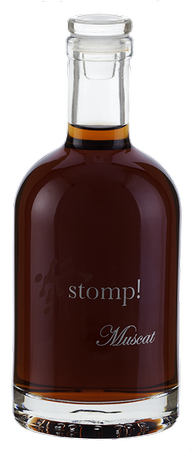 Stomp! Muscat
Vineyard Location
Broke Fordwich, Hunter Valley
Winemaking Details
Excited by the success of his Tawny and encouraged by members, Michael decided to try his hand at crafting a fortified Muscat.
Made from ripe Muscat, the grapes were pressed and the unfermented juice fortified with a neutral alcohol concentrate. This was then aged in oak barrels for approximately seven years prior to bottling.
Tasting Notes
This luscious Muscat entices with its aromas of rose petal, leading to a sweet palate of dried fruits, raisins, sultanas and honey.
It's perfect matched with a chocolate dessert or sipped fireside.