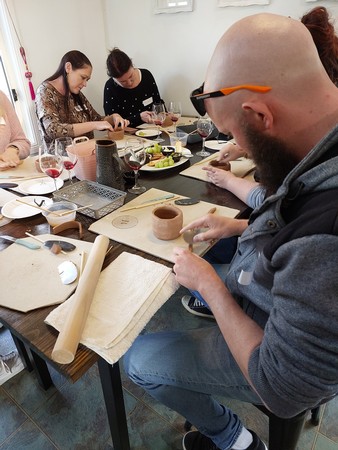 Wine, Cheese & Pottery April 26
Friday 26th April, 2024
1.30pm - 4pm
$160pp
We are partnering with Hunter Valley Ceramics to bring you Pottery in the Vines.
This 2.5hour event is held at our Stomp Wines Cellar Door, Lovedale.
In this hands-on experience you will enjoy a tasting of our wines accompanied with a local cheese plate - all whilst making a variety of your very own keepsake pottery table and serving ware (mugs, little bowls and plates).
The pottery pieces are designed and made using slab or pinching techniques then decorated by carving, slip painting or stamping. After the workshop pieces will be glazed and fired and ready for pick up from Stomp Wines approx. 3-4 weeks after workshop completion.
Included in the workshop:
Stomp! Wines tasting
​Binnorie Dairy cheese plate
Clay
Use of tools
Instruction on how to achieve your individual design
Glaze firing
BOOK NOW click HERE
(You will be directed to Hunter Valley Ceramics website)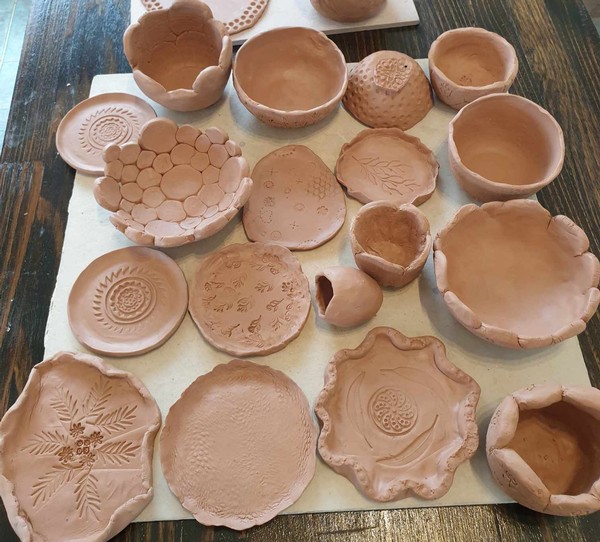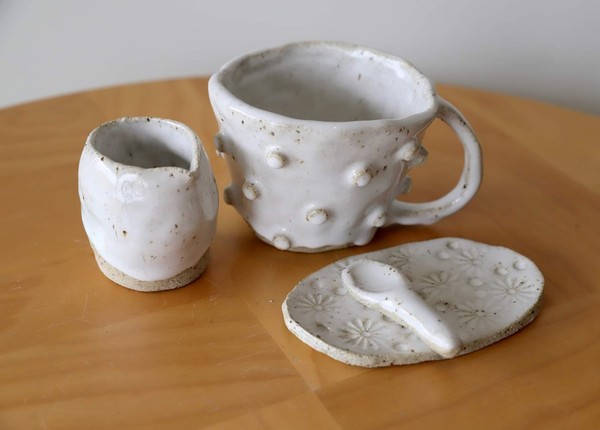 BOOK NOW click HERE
(You will be directed to Hunter Valley Ceramics website)