News
Keep up to date with the latest happenings at stomp!
Join our journey as we share the highs (and lows) of living the dream, passionately crafting the Hunter Valley wines you like to drink.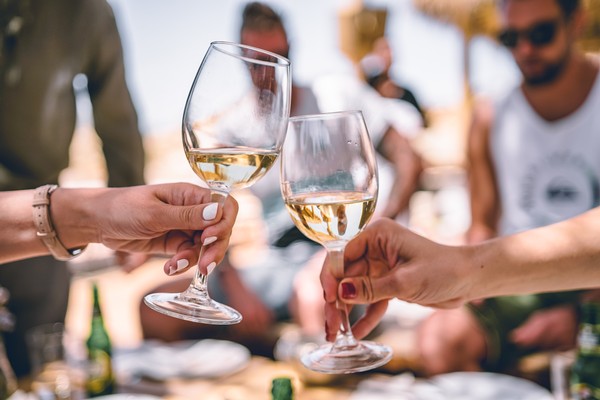 You've almost made it to the end of the year! But now you have to think of the gift giving season. Unfortunately, you're already flat out - attending the kids end of year concerts; work drinks & dinners; meeting end of year deadlines AND to top it all off, organising the annual family holiday or Christmas Day festivities.
We understand what it's like, so here's a few tips to help you stay sane: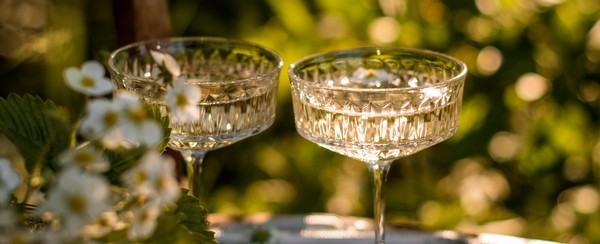 Elf on the shelf - don't do it... it's fun at the start but tedious by the time you make it to Christmas, trust us....
Here's the best bit, if you don't need the Gift-Giving Pack wines as last minute gifts, you can enjoy them with family & friends at your Christmas table.
If you need more assistance crafting the perfect gift reach out to us, we'd love to assist you.
Have you ever wondered what it would be like to join a Pottery Workshop? Our guests last week had a fabulous day.
We started with a glass of Sparkling Verdelho, introduced Hunter Valley Ceramics hosts Kristy & Sandie and ran through the schedule for the day.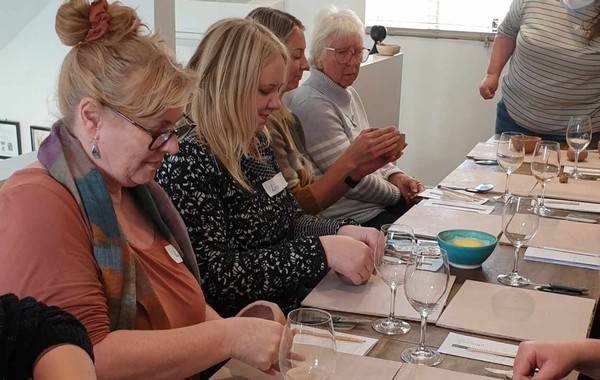 Under the guidance of both Kristy & Sandie we used "slab" and "pinching" techniques. These are a great way to ease yourself into this art form, to build confidence and create your first masterpiece.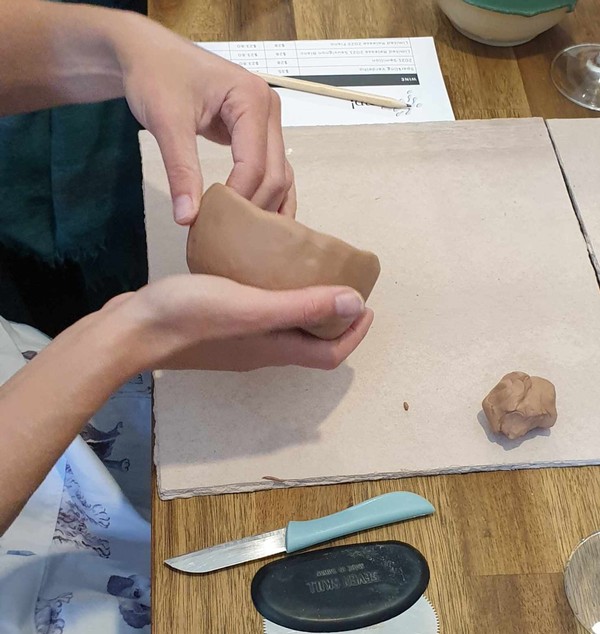 The guests created a selection of bowls, cups and plates and then decorated them by carving and/or stamping.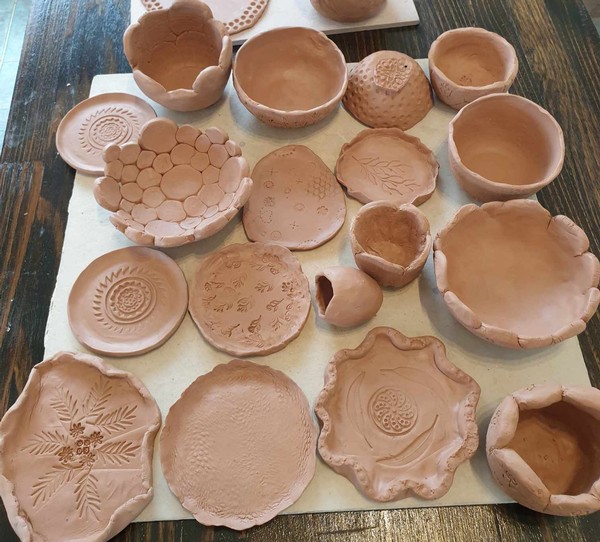 Throughout the workshop I introduced everyone to a range of our Stomp! wines, and shared the Stomp! wines story. This was accompanied by a selection of local Binnorie Cheeses.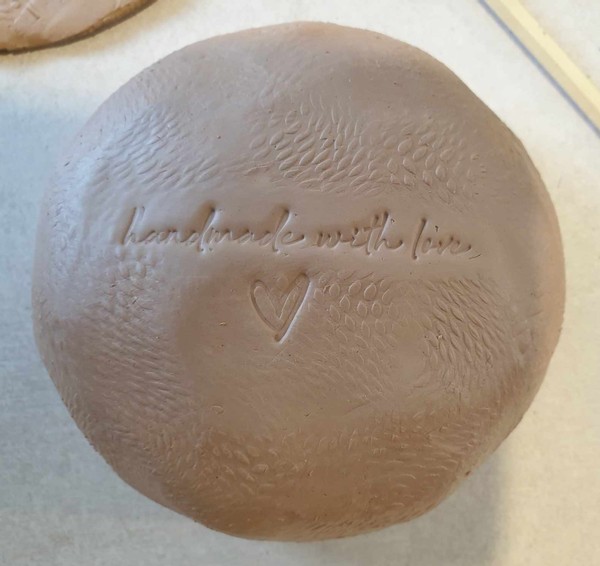 The ceramics are now safely in Kristy's hands at the studio ready to be glazed and fired. They'll be ready for collection in four weeks time, to sit in pride of place on the Christmas table or to be the ideal hand-crafted Christmas gift.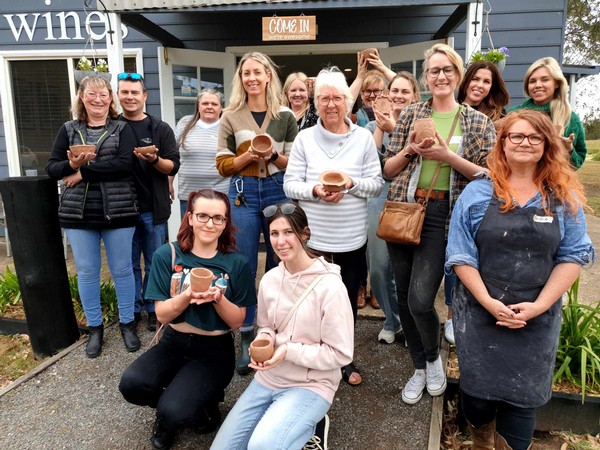 Everyone agreed it was a fun, relaxing, therapeutic day. They took home a few new found favourites from the Stomp! Wine range and headed straight to Binnorie Dairy to stock up on their delicious soft cheeses.
We hope you can join us in a future workshop.
The next date for Wine, Cheese and Pottery is Friday 26 April, 2024. It would make a fantastic gift for any budding potters out there, a great excuse to catch up with a friend or a unique experience for you and your partner.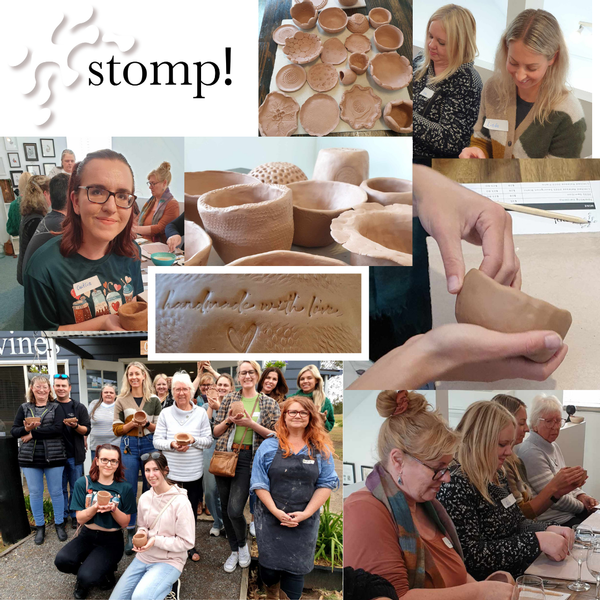 We're absolutely thrilled to share our exciting events calendar for the remainder of the year, and trust us when we say, you won't want to miss out on these bespoke gatherings. Nestled in the heart of the picturesque Hunter Valley, our Stomp! Wines Cellar Door in Lovedale is the place for an unforgettable experience. So, grab your calendars, because we've got some wine-filled adventures planned just for you!
1. Spring Cocktail Soiree - September
Date: September 30, Time: 4.30pm to 6.00pm
Kicking things off with a burst of springtime joy, join us for our Spring Cocktail Soiree. Picture yourself sipping on exquisite cocktails made with Stomp Wines, while talented Mixologist, Evan Bennett, guides you through the art of crafting your wine-based cocktails with flair. But that's not all; we're bringing live music, lawn games for the playful, and delectable canapes to the mix. It's an afternoon you'll treasure, surrounded by the lush beauty of the Hunter Valley.
2. Pottery, Wine & Cheese Workshop - October
Date: October 27, Time: 1.30pm - 4pm
October brings you an opportunity to explore your artistic side with our Pottery, Wine & Cheese Workshop. Partnering with Hunter Valley Ceramics, we'll guide you through creating your very own pinch pot cups and plates. And here's the best part – they'll fire your creations for you! As you discover your inner creative, indulge in a wine tasting experience, perfectly complemented with an array of artisanal cheeses. It's a day of hands-on fun and culinary delights you won't want to miss.
3. Christmas Table Floral Workshop - November
Date: November 26, Time: 10am to 12.30pm
As the holiday season approaches, join us in November for a special event that'll help you shine at your Christmas table. Learn the art of crafting the perfect floral arrangements to elevate your holiday decor, guided by talented expert, Kristie-Lee from La K Flowers & Flutes. And because we know that wine is a must for any celebration, we'll pair the wines showcased at this event with tips and tricks for your Christmas menu. Plus, we'll have local cheeses to complement the wine tasting experience. Get ready to impress your guests this Christmas!
Remember, these events are designed for intimate gatherings, ensuring an enriching and personalized experience for all attendees. To secure your spot at any of these fantastic events, make sure to book your tickets. Spaces are limited, so don't wait too long!
At Stomp Wines, we're all about creating unforgettable memories and celebrating the finer things in life. We can't wait to share these upcoming events with you and raise a glass (or two) to the beauty of wine, art, and friendship in the heart of the Hunter Valley.
Join us for a season of warmth, laughter, and exquisite wines. See you soon at Stomp! Wines Cellar Door in Lovedale. Cheers! 🍷🌿🎨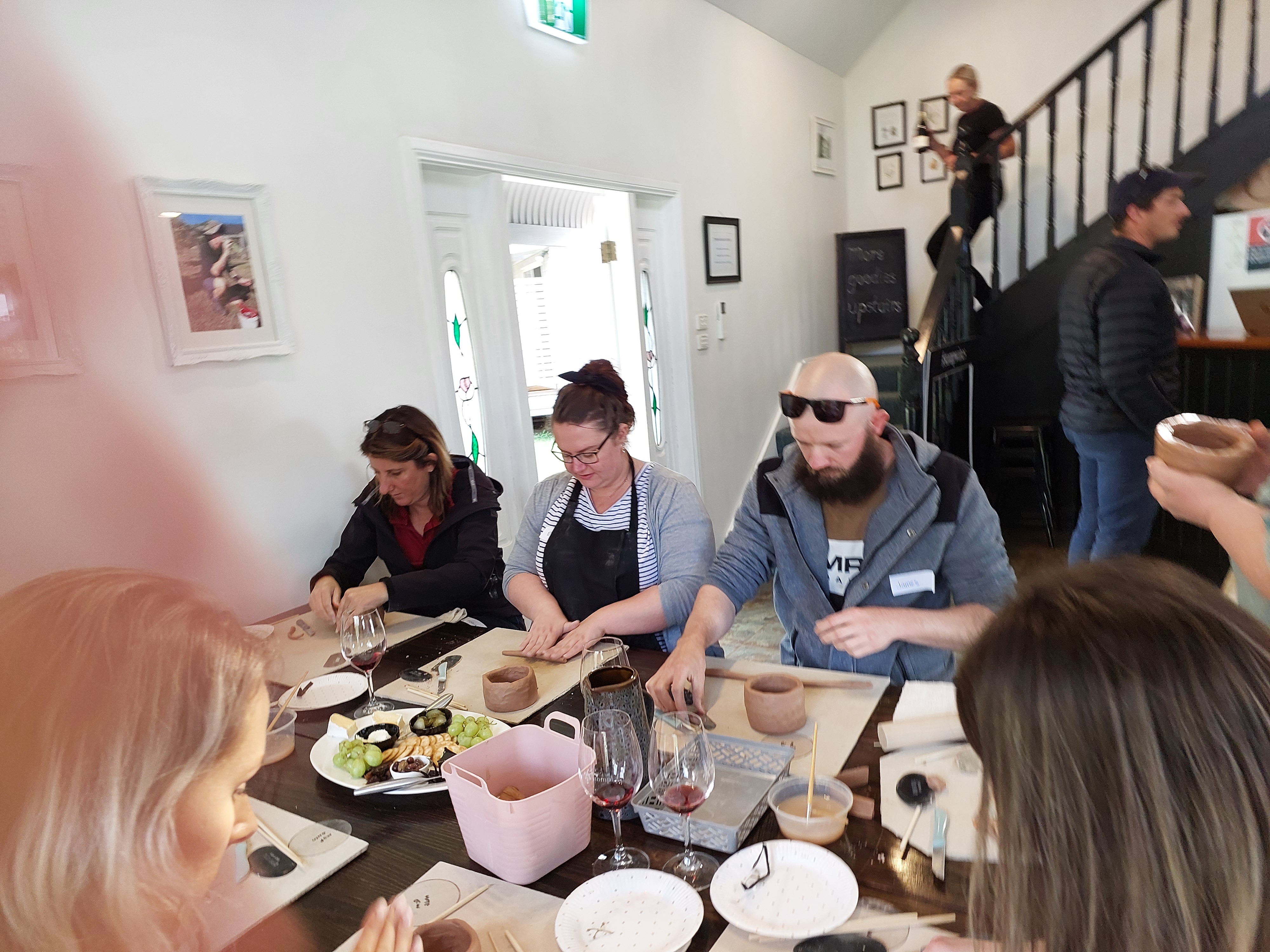 *|MC_PREVIEW_TEXT|*
We're very proud to be acknowledged as a 5 STAR Winery in the Halliday Wine Companion 2024.
This accolade is awarded to "outstanding" wine companies that produce wines of "high quality" on an ongoing basis that have produced 2 wines rated 95 points or above in this current year.
Halliday Points
Our 2024 point scores
2022 Semillon
A Hunter Valley classic with zesty crisp citrus characters. A perfect pairing for the freshest seafoods.
2022 Limited Release Fiano
A medium bodied textural treat, made for summer salads, antipasto platters and spring time sipping.
2022 Chardonnay
A classic, oaked Hunter Valley Chardonnay, pairing nicely with ripe, soft cheeses, creamy pasta or pork dishes.
2021 Limited Release Shiraz
We are especially proud of our Limited Release Shiraz. Only produced in the exceptional years (2011, 2014, 2017 & 2021) it has always received 95 points.
After a succession of challenging years with bushfires and floods, it's so great to see our wines and winemaker recognised. Not a small feat for our tiny business!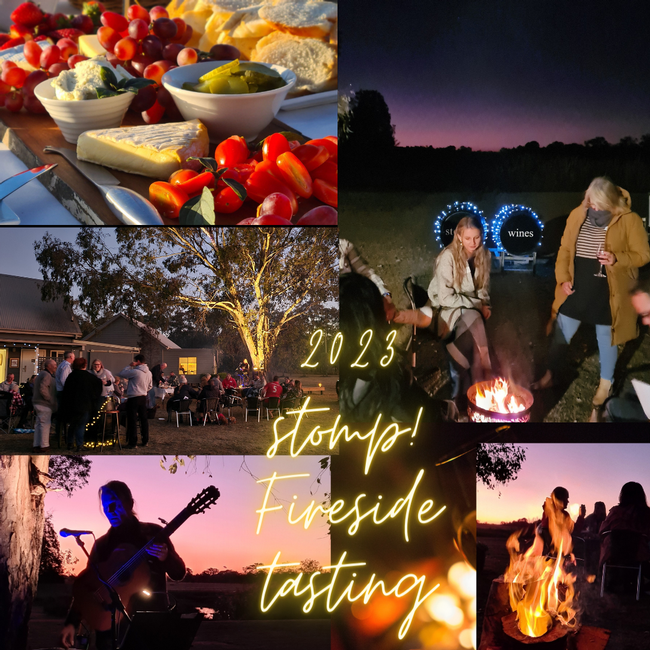 What a magical evening. Beautiful weather, perfect for warming by the fire; a selection of Binnorie cheeses introduced by Binnorie Dairy owner Sally Gough; ambient tunes from Mark Henderson.
Guests sipped on a range of our highest awarded, current releases and Michael raided the winery to share our soon to be bottled Early Release Shiraz, our Limited Release Shiraz & brand new baby 2023 Chambourcin straight from the barrel.
The marshmallows, as always, were a big hit... some prefering them straight from the basket whilst others enjoyed toasting them over the fire.
Our take home Fireside Packs were a huge hit. If you'd like to create your own Fireside experience, click here to grab your very own pack with four wines, marshmallows, mulled wine spices & recipe card.
Outdoor wine tastings are perfect on a Winter's day. With fresh air, warming sunshine and beautiful scenery, they offer a relaxed experience for everyone, even the family pooch. Yes, we are dog friendly. We invite you and your four legged or two legged friends to pull up a table under the majestic gumtree, out in the sun, or on a stool at one of our wine barrels on the verandah, and we'll take you on a fabulous wine journey.
We've put together a few tips to help you make the most of an outdoor tasting at stomp! wines.
We'd highly recommend booking in advance, so we can have a table ready & waiting for you. If you don't get the chance we'll still welcome you with open arms & a glass.
In most instances you will be welcomed by Kimba, and her ball. She loves welcoming guests, playing ball and is often the star of the show.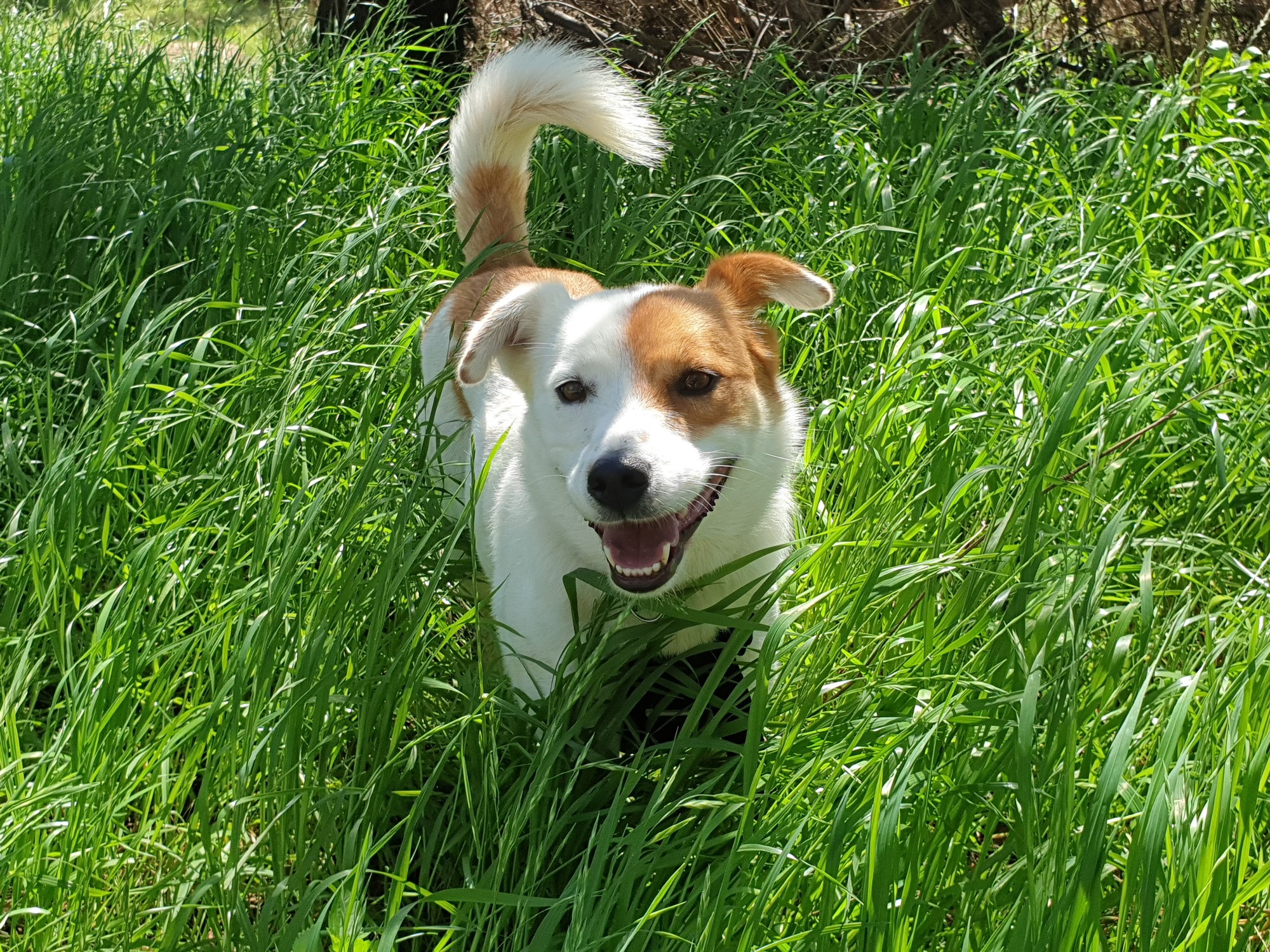 Our tasting experiences are customised to your taste and include up to six or ten wines. For a relaxed experience we recommend allowing roughly an hour. This allows time to fully soak in the ambiance that is Stomp Wines. Ask us for a blanket if it's a little chilly.
Creating your own cheese or sweet treats platter from the Gourmet pantry is a great way to enjoy local produce with our wines. Simply select the cheeses, olives, nuts, licorices and crackers you like & we'll plate them up for you to enjoy with your wines. We source from Binnorie Dairy, Belarna Grove, Design-a-candy, Spotty Dog Estate and more.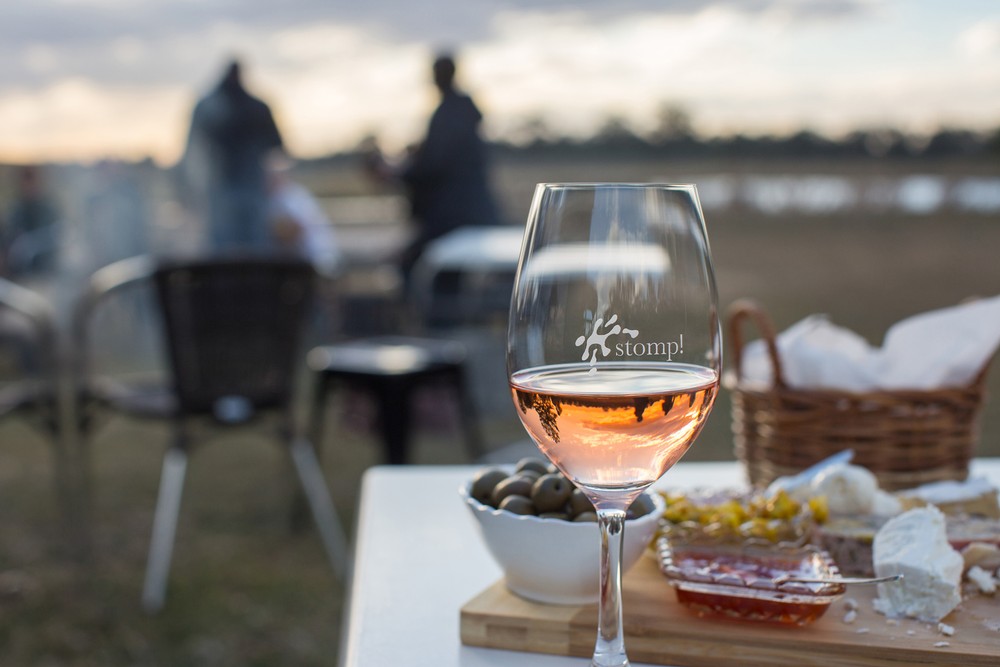 We've got a selection of Garden Games for you to enjoy some wholesome fun. Think giant jenga, noughts & crosses, quoits, boules (with a country paddock for the court)...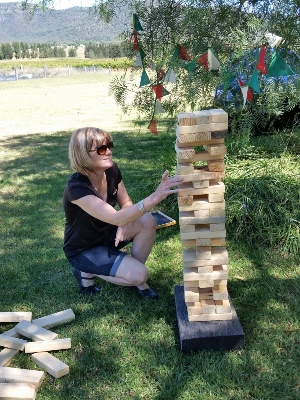 For the ultimate Winter tasting experience Michael & I invite you to join us for our annual Fireside Tasting. Being held Saturday 22nd July, it's the perfect excuse to rug up, sit around the wood fire and taste our latest wines. This year we have Sally Gough of neighbouring Binnorie Dairy joining us to introduce her cheeses and the Binnorie Dairy story. Evoking memories of childhood & camping expeditions we finish the evening toasting marshmallows over the coals. Tickets are limited. For full details and to book your tickets head to the website here.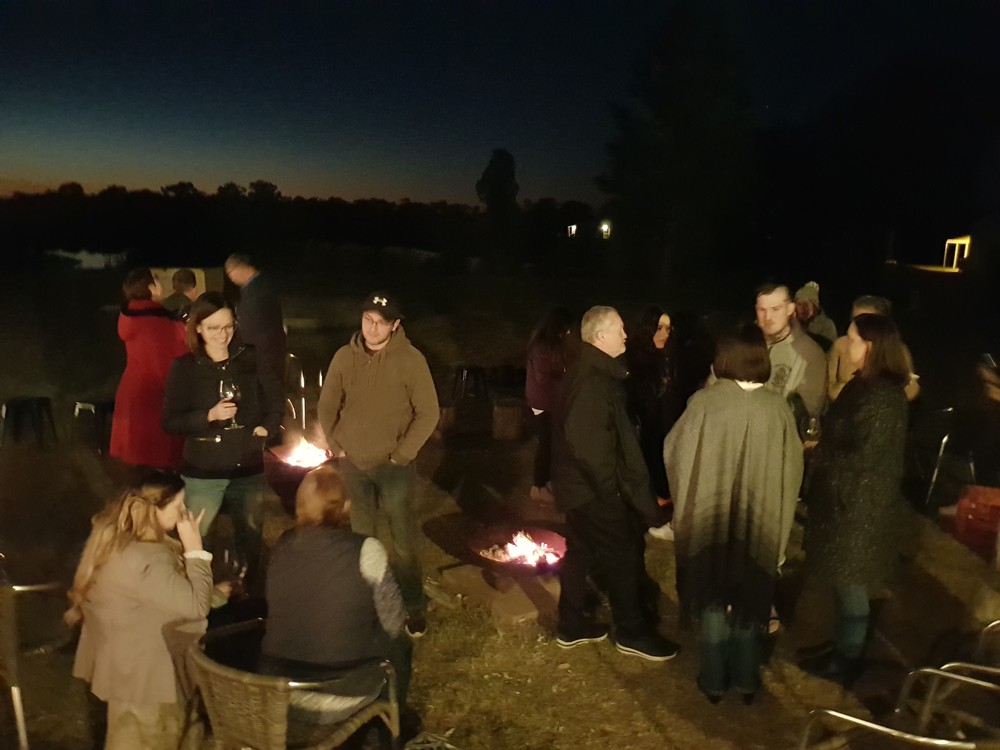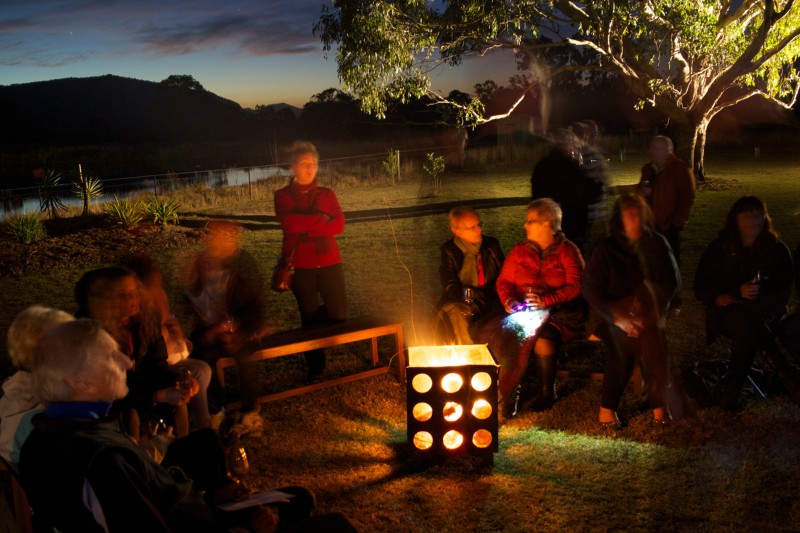 Our Fireside tasting is one of our favourite events. It's a great chance to rug up & get cosy by the fire whilst enjoying a few of our new release, & to be released wines with some great local produce.
The event runs from 4.30pm to 6pm, leaving plenty of time to:
finish your day with dinner
start with a leisurely long lunch
stay in the valley for the weekend
To help you make the most of this opportunity we thought we'd share a few suggestions for our favourite places to dine and stay:
DINING
The Deck Cafe
If you've been to our stomp! event you'll have experienced Chef Matt Dillow's delicious cuisine. Matt owns local Restaurant The Deck Cafe in Lovedale. The Cafe offers a "tappas" style menu, is uniquely situated on a deck overlooking the dam and young forest bushland. It is an experience to remember with local chefs and staff cooking and serving cafe favourites with a Hunter Valley fine-dining twist.
Jimmy Joans
One of the newer kids in the neighbourhood and located at the other end of Wilderness Rd, Lovedale is Jimmy Joans. The relaxing bar and restaurant menu offers a range of casual snacks, share style main courses and gastro pub classics paired with local wines and creative cocktails.
ACCOMODATION
There are so many options when it comes to accomodation in the valley. From large hotels with all the services, whistles and bells, to unique cottage accomodation tucked away in the trees. We'd highly recommend winecountry.com.au to give an overview of the range of options available.
Bluebush Estate
Located a little further along Wilderness Road & nearby to Jimmy Joans, Bluebush offers a range of different cottages & houses. Set amongst the vines they offer options for couples through to larger groups.
Tuckers Lane Boutique Accomodation
If you are looking for something unique, with five star inclusions, Tucker's Boutique Accomodation is the Hunter's only luxury shipping container accommodation, designed to pamper adults. Their one and two bedroom cabins will surround you in the sights and sounds of nature. It will be hard to decide whether to stay and immerse yourself in the setting, or to explore further afield.
Chateau Elan at The Vintage
Offering all the services you'd expect in a resort, including restaurants, pool, spa and luxury accomodation, and located across road from our Cellar Door (but too far to walk in the darkness of night), is Chateau Elan at The Vintage. Also located within The Vintage precinct is a range of amazing homes available for short stays through The Vintage Holiday Houses. If you you'd like a hit of golf the following day, these are two perfect options.
MAKING THE MOST OF THE EVENT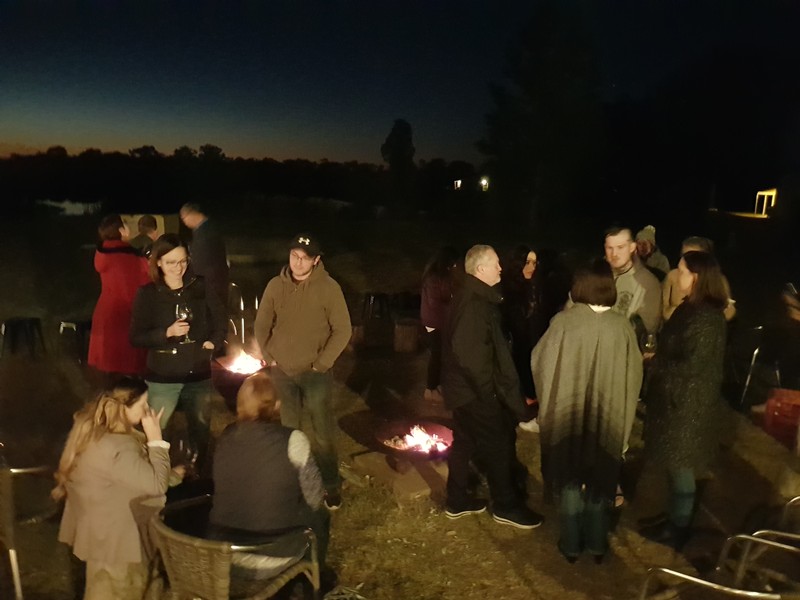 TIP 1. Our tasting will be outdoors, fireside, so rug up. Wear your scarves, beanies and winter woolies.
TIP 2. It will be a little smokey. It's hard to have open fires without a little smoke, especially when you are up close toasting marshmallows, so you will go home with a reminder of an evening by the fire.
TIP 3. This is great opportunity to stock your cellar and fridge with some wines and cheeses to recreate a Fireside Experience at home with family and friends.
TIP 4. Not already a stomp! wine club member? Join now & receive Member's event and wine pricing, and receive six bottles of wine of your chosing, delivered to your door three times per year.
TIP 5. Our experience from past events is that our guests use the Fireside Tasting as a great excuse to gather friends and visit the valley. To avoid disappointment and to make the most of your visit make sure you book your tickets, accomodation and restaurants well in advance.
We can't wait to see you in July. Book your tickets here.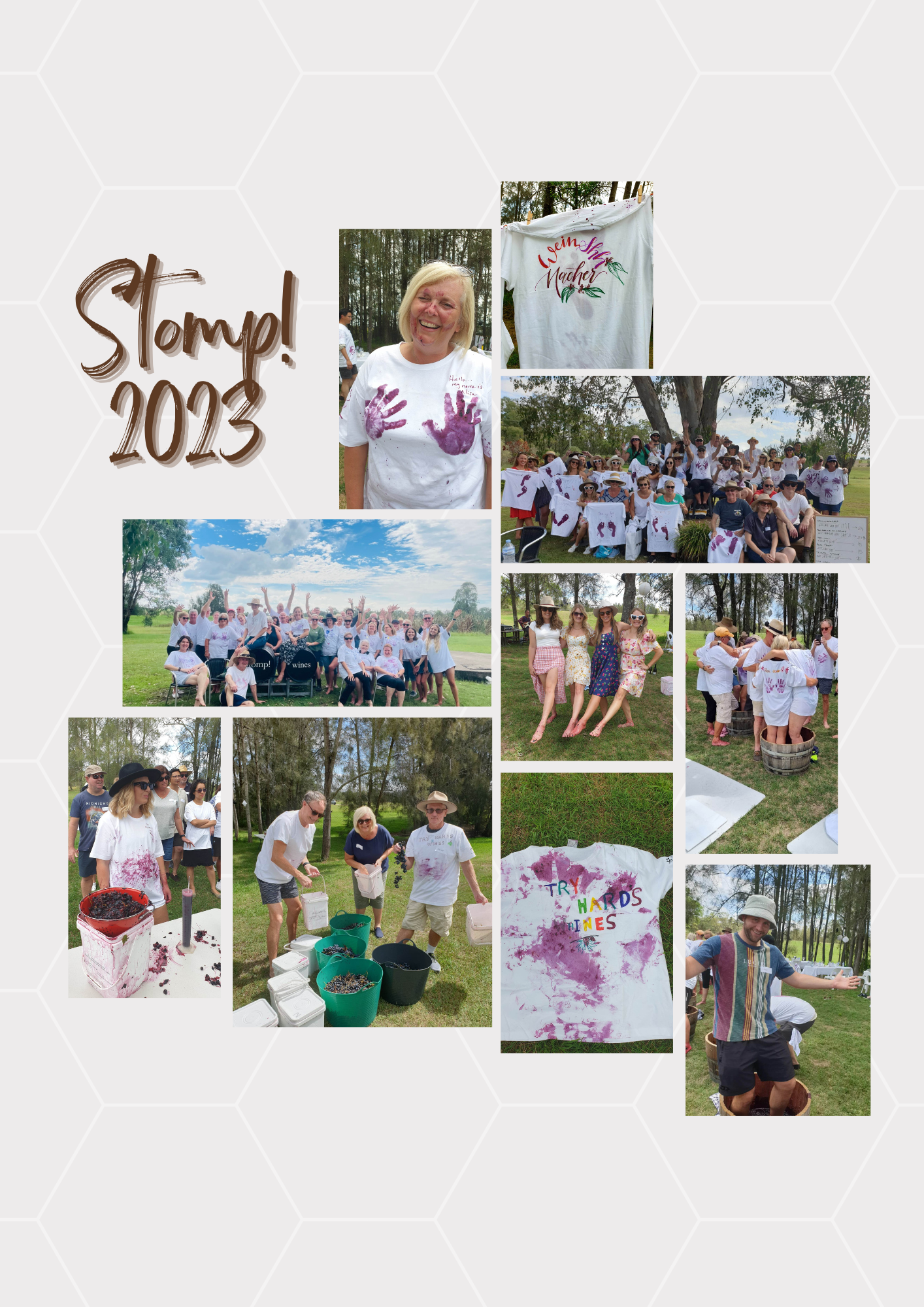 Our Stomp! 2023 was a day of fun as our winemaking apprentices squished, blended, stomped, sang, dined and, of course, wined their way through the day.
The 2023 vintage was hailed a success by our winemaking teams as they blended a red ready to spend some time in barrel.
With healthy competition from the teams throughout the day, "You had me at Merlot" won our best Winemaking Apprentices of the day, with Savvy Brazels not far behind.
To nourish the workers throughout the day they were catered to by Chef Matt Dillow & his team from The Deck Cafe. We enjoyed pairings of Salmon Bruschetta with our 2021 Semillon & 2022 Fiano, and Crackled Pork with Peach & Raisin Relish served with our guests choice of Chardonnay, Rose, Merlot or Shiraz. Oh yeah, and dessert to die for - Rhubarb Frangipani Tart with Sotally Tober.
A fun introduction to the day (and something that will be highly encouraged in future years) was handing the microphone to the teams so they could describe their blend, the marketing and thinking behind their wine (encouraging us to point them the highest scoring for their wine); recite a witty poem or to sing a ditty in hope of being awarded additional points.
Michael and I love meeting new apprentices, welcoming back past guests and joining in the fun and diversity that each year brings to stomp!
Our 2024 event is locked in for Saturday 9th March. With limited tickets available, we highly recommend gathering your friends and booking a table now.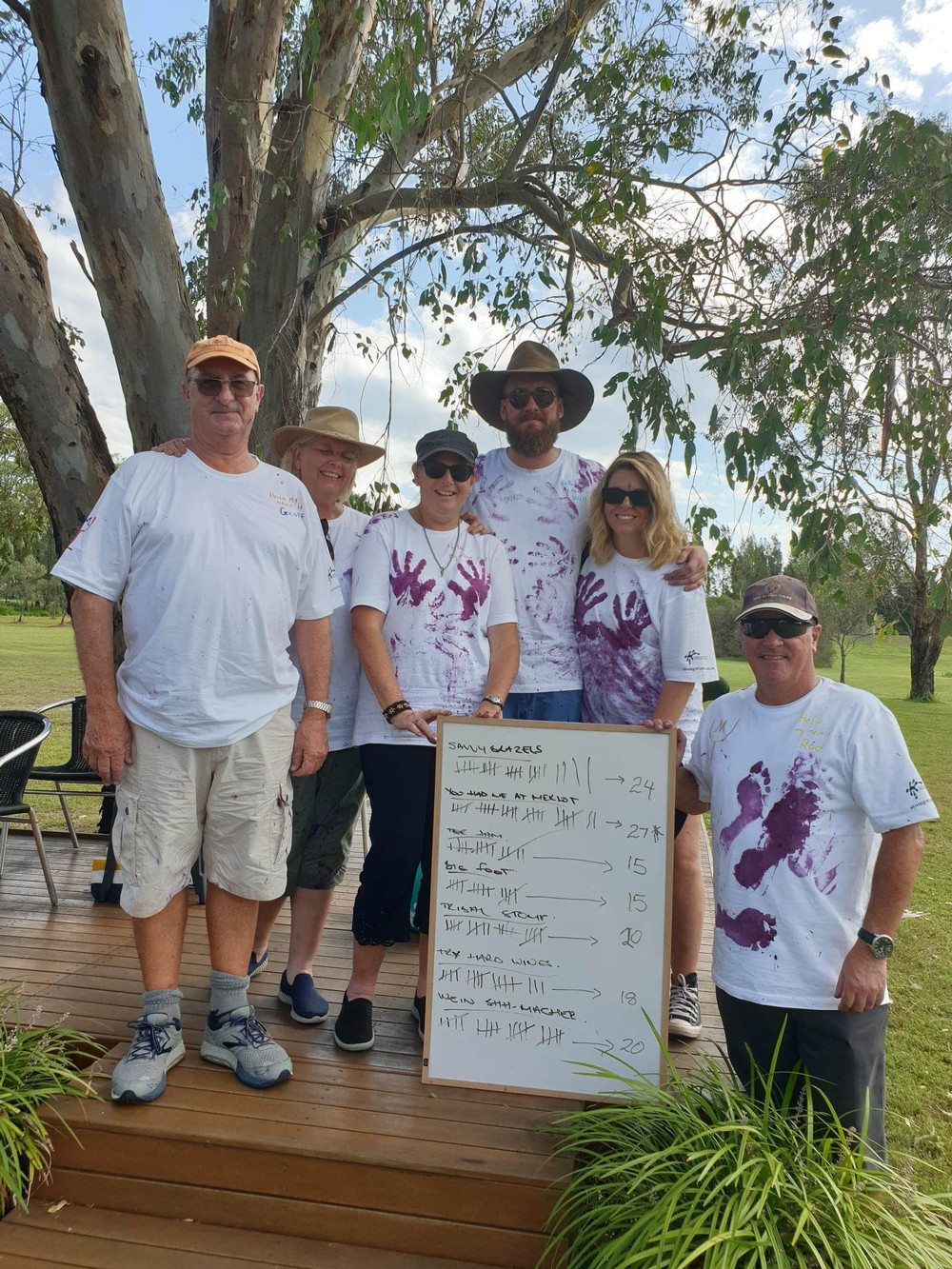 See you in 2024 for more stomping good times.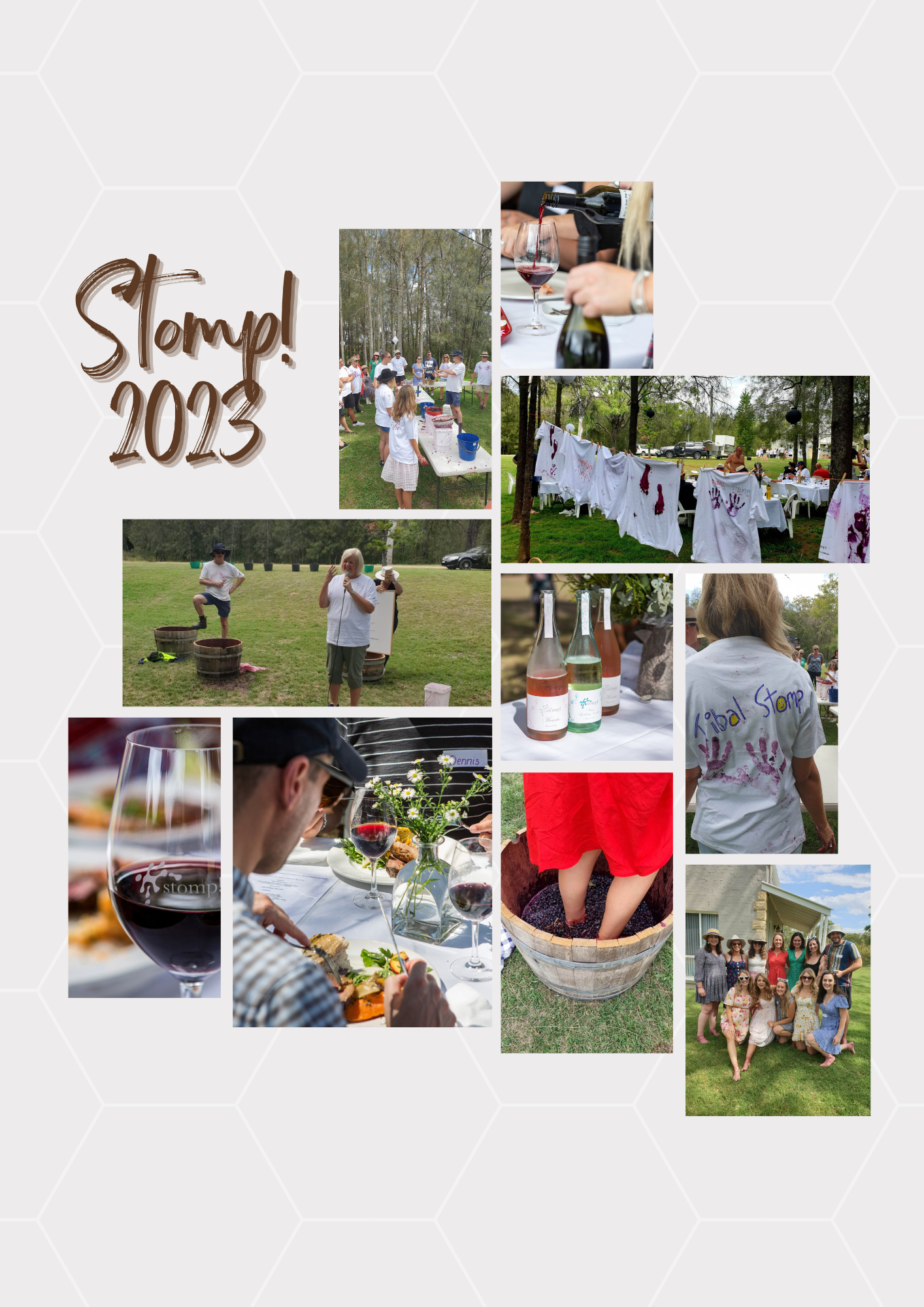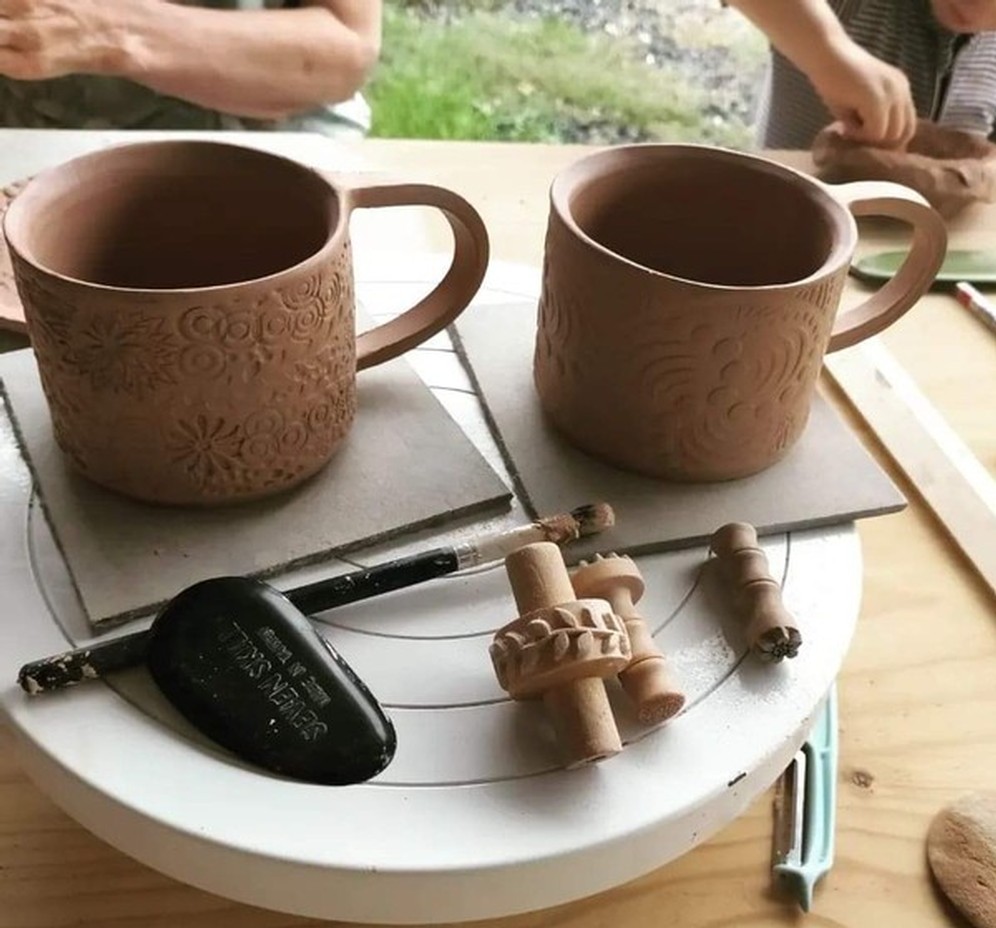 Pottery in the Vines, Saturday 1st October
Session 1 - 10am - 1pm
Session 2 - 2pm - 5pm
$150pp
In this hands-on experience you will enjoy a tasting of our wines accompanied with a Binnorie Dairy cheese plate - all whilst making a variety of your very own keepsake pottery table and serving ware (mugs, little bowls and plates).
During this workshop, you will learn how to design your own pottery pieces using slab or pinching techniques and then decorate by carving, slip painting and/or stamping. The pieces will be taken back to Hunter Valley Ceramics Studio to be glazed and fired ready for pick up (or postage) approx. 3-4 weeks from workshop.
Included in the workshop:
Stomp! Wine tasting
Binnorie Dairy cheese plate
Clay
Use of tools
Instruction on how to achieve your individual design
Glaze firing
Limited spaces available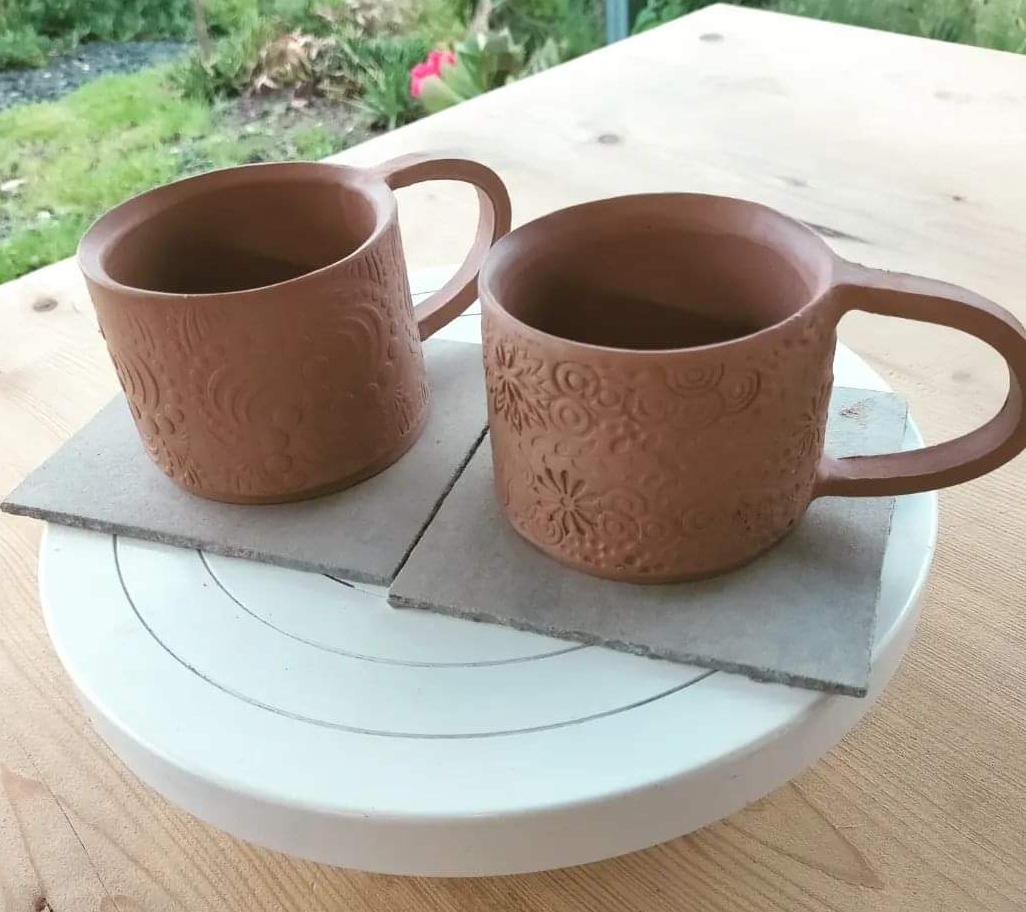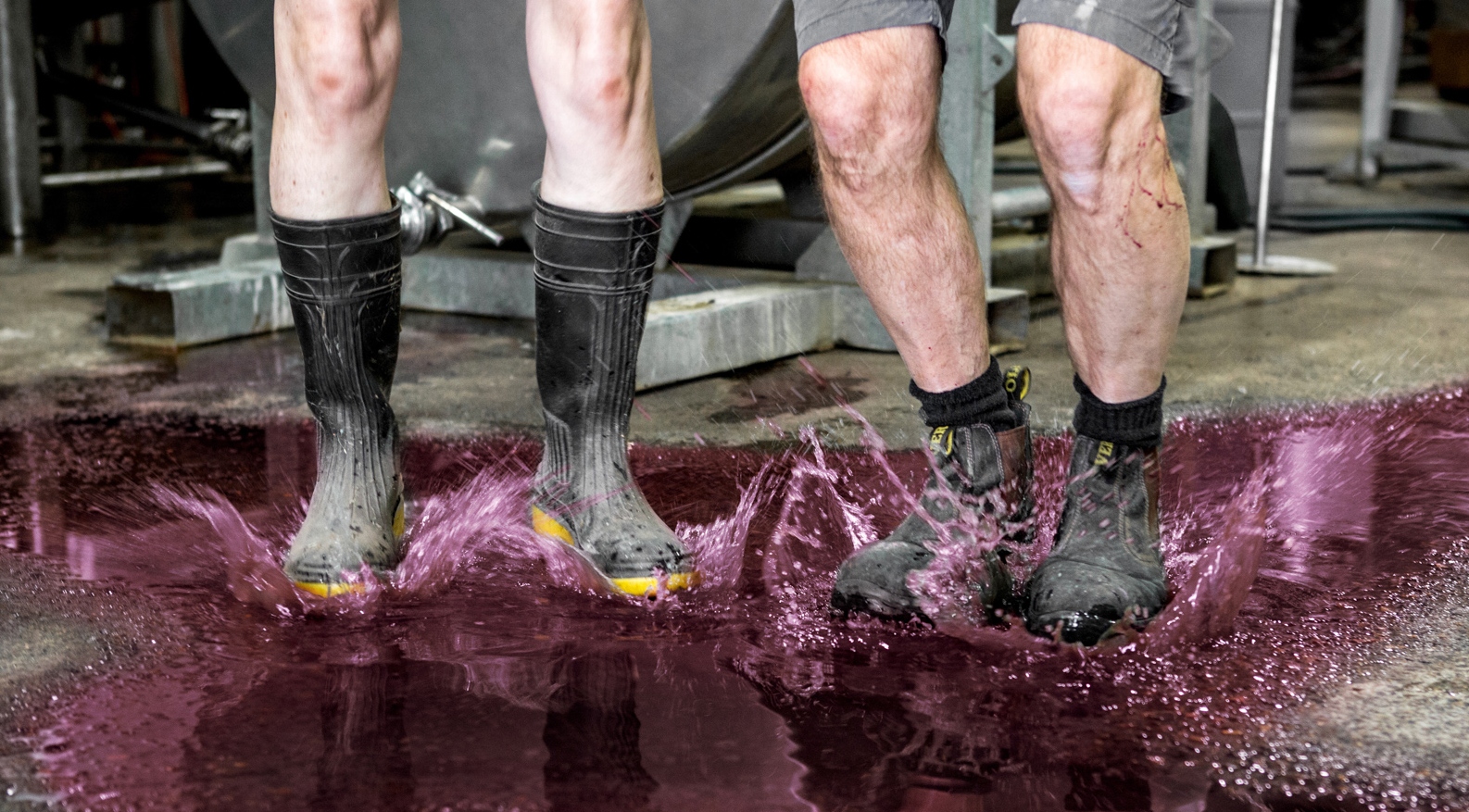 When Michael and I decided to start our business we wanted to make sure we remained true to ourselves and ensure the values we hold dear shone through. We wanted our new venture, including its name, to reflect a little of ourselves.
So how did we come upon the name Stomp?
Just before entering the slightly scary world of self-employment, we were taking our children on a family holiday through country Victoria. I challenged myself to name our business before returning home. This proved harder than it seemed! Every night I'd sit with a glass of wine brainstorming. By the time we returned home I had a very long list of names. Sadly, all a little obvious… boring… blah…
The week Michael was finishing his employment with Tamburlaine our new business remained nameless. That was until one night I awoke with an epiphany… what about Stomp! As in, stomping on grapes to make wine. Michael tested the name on a few work colleagues. They loved it. Finally, we had a quirky name that suited us.
Aside from the obvious connection to traditional winemaking, our name reflects a little of ourselves.
Personally, grace was not given to me when I was born. In fact, I've never forgotten my first house mate exclaiming one morning, "for someone so slight you sure do stomp in the mornings!" Oops… I've always been heavy footed.
Michael and I are also quite determined. We did not come from a family of winemakers and we have not inherited a family winemaking business. All we have today has come from sheer hard work and determination.
Early in his 30's when Michael was deliberating a major career change and the prospect of being a winemaker, we decided to give it a go. Why die wondering was our logic? Try it and if doesn't work move on… We only have one life. We want to move through it purposely, stomping with attitude. Hence, not only our name, but also our tagline - live it… love it… stomp!