News
Keep up to date with the latest happenings at stomp!
Join our journey as we share the highs (and lows) of living the dream, passionately crafting the Hunter Valley wines you like to drink.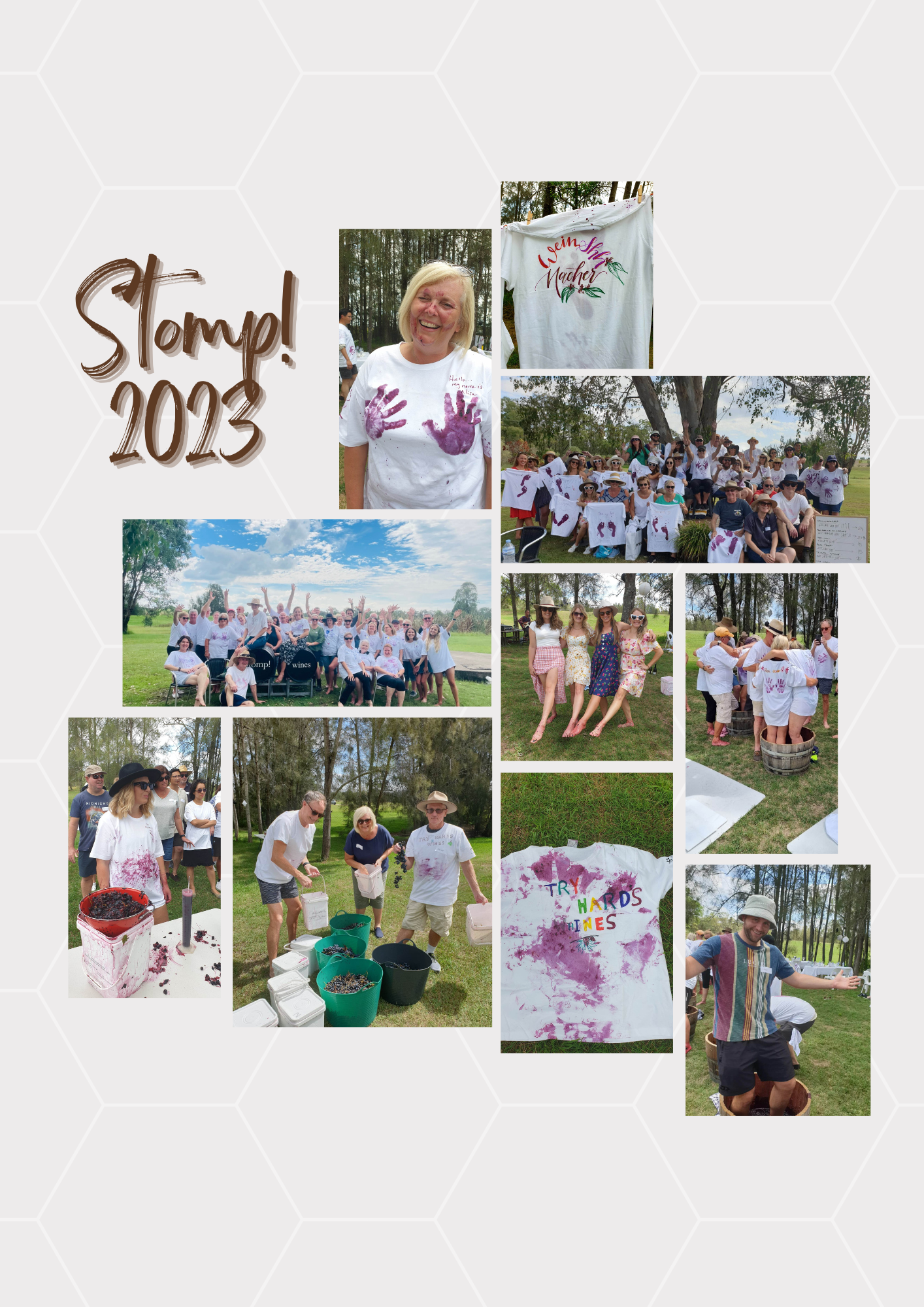 Our Stomp! 2023 was a day of fun as our winemaking apprentices squished, blended, stomped, sang, dined and, of course, wined their way through the day.
The 2023 vintage was hailed a success by our winemaking teams as they blended a red ready to spend some time in barrel.
With healthy competition from the teams throughout the day, "You had me at Merlot" won our best Winemaking Apprentices of the day, with Savvy Brazels not far behind.
To nourish the workers throughout the day they were catered to by Chef Matt Dillow & his team from The Deck Cafe. We enjoyed pairings of Salmon Bruschetta with our 2021 Semillon & 2022 Fiano, and Crackled Pork with Peach & Raisin Relish served with our guests choice of Chardonnay, Rose, Merlot or Shiraz. Oh yeah, and dessert to die for - Rhubarb Frangipani Tart with Sotally Tober.
A fun introduction to the day (and something that will be highly encouraged in future years) was handing the microphone to the teams so they could describe their blend, the marketing and thinking behind their wine (encouraging us to point them the highest scoring for their wine); recite a witty poem or to sing a ditty in hope of being awarded additional points.
Michael and I love meeting new apprentices, welcoming back past guests and joining in the fun and diversity that each year brings to stomp!
Our 2024 event is locked in for Saturday 9th March. With limited tickets available, we highly recommend gathering your friends and booking a table now.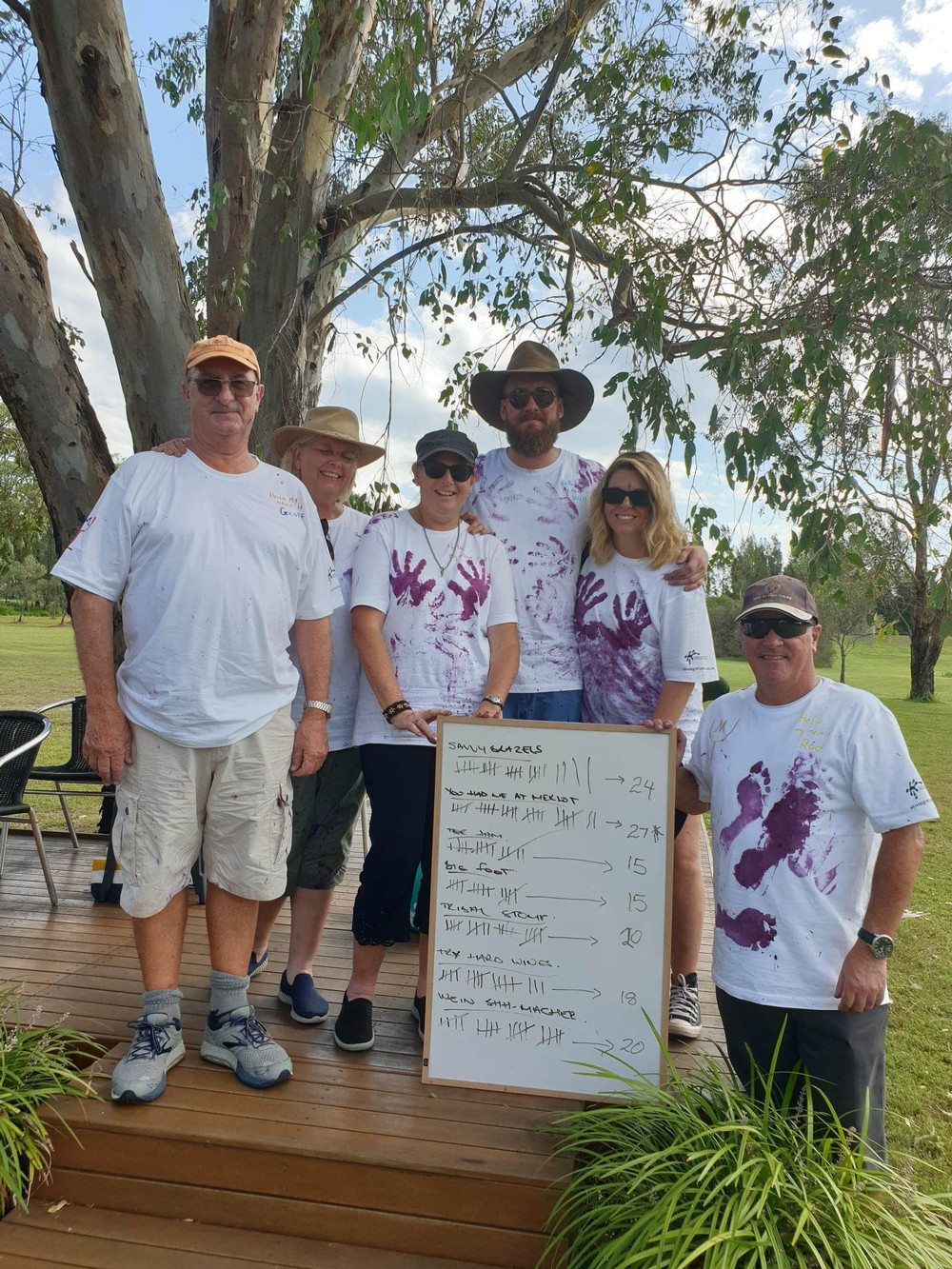 See you in 2024 for more stomping good times.