News
Keep up to date with the latest happenings at stomp!
Join our journey as we share the highs (and lows) of living the dream, passionately crafting the Hunter Valley wines you like to drink.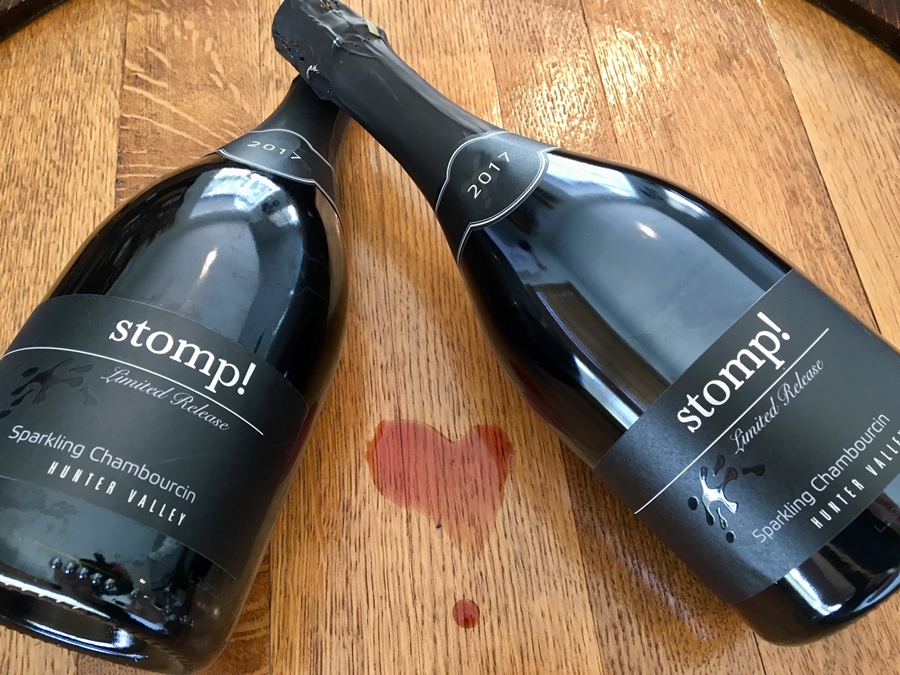 Chambourcin is one of the more recent French-American hybrids. It's a popular contract winemaking grape varietal for our business, because it's easy to grow in the Hunter. Pest resistant and disease resistant, it's the perfect set-and-forget varietal for the backyard grower in our neighbourhood.
If you think you haven't tasted it, you probably have. It's one of those varietals, like Petit Verdot that up until recently hasn't had a huge amount of name recognition in its own right, most often being used in a blend. Chambourcin is a berry that has red skin and red flesh, so it has a gorgeous, appealing, bright cherry colour, and can add a touch of sweetness to another varietal, like shiraz.
We have recently released a festive Stomp Limited Release Sparkling Chambourcin. Our intention is that it will be a much-loved celebration wine for our members.
We've been tasting it in the cellar door with a beautiful Lindt dark chocolate covered blueberry (available from the supermarket), so we know it is a wonderful accompaniment for chocolate.
It's also perfect for Christmas lunch with turkey and cranberry, or imagine a luscious birthday breakfast in bed, or intimate anniversary brunch with croissants and jam.
We're really enjoying the Stomp! Limited Release Sparkling Chambourcin to celebrate the special events in our lives, and we hope you will too!
Please send us pictures of your special moments, and/or #stompwines when you post to insta or FB.