4 September 2023 | Rowena Henderson
Sip, Shake, Create... Stomp Wines' Unmissable Events Calendar
We're absolutely thrilled to share our exciting events calendar for the remainder of the year, and trust us when we say, you won't want to miss out on these bespoke gatherings. Nestled in the heart of the picturesque Hunter Valley, our Stomp! Wines Cellar Door in Lovedale is the place for an unforgettable experience. So, grab your calendars, because we've got some wine-filled adventures planned just for you!
1. Spring Cocktail Soiree - September
Date: September 30, Time: 4.30pm to 6.00pm
Kicking things off with a burst of springtime joy, join us for our Spring Cocktail Soiree. Picture yourself sipping on exquisite cocktails made with Stomp Wines, while talented Mixologist, Evan Bennett, guides you through the art of crafting your wine-based cocktails with flair. But that's not all; we're bringing live music, lawn games for the playful, and delectable canapes to the mix. It's an afternoon you'll treasure, surrounded by the lush beauty of the Hunter Valley.
2. Pottery, Wine & Cheese Workshop - October
Date: October 27, Time: 1.30pm - 4pm
October brings you an opportunity to explore your artistic side with our Pottery, Wine & Cheese Workshop. Partnering with Hunter Valley Ceramics, we'll guide you through creating your very own pinch pot cups and plates. And here's the best part – they'll fire your creations for you! As you discover your inner creative, indulge in a wine tasting experience, perfectly complemented with an array of artisanal cheeses. It's a day of hands-on fun and culinary delights you won't want to miss.
3. Christmas Table Floral Workshop - November
Date: November 26, Time: 10am to 12.30pm
As the holiday season approaches, join us in November for a special event that'll help you shine at your Christmas table. Learn the art of crafting the perfect floral arrangements to elevate your holiday decor, guided by talented expert, Kristie-Lee from La K Flowers & Flutes. And because we know that wine is a must for any celebration, we'll pair the wines showcased at this event with tips and tricks for your Christmas menu. Plus, we'll have local cheeses to complement the wine tasting experience. Get ready to impress your guests this Christmas!
Remember, these events are designed for intimate gatherings, ensuring an enriching and personalized experience for all attendees. To secure your spot at any of these fantastic events, make sure to book your tickets. Spaces are limited, so don't wait too long!
At Stomp Wines, we're all about creating unforgettable memories and celebrating the finer things in life. We can't wait to share these upcoming events with you and raise a glass (or two) to the beauty of wine, art, and friendship in the heart of the Hunter Valley.
Join us for a season of warmth, laughter, and exquisite wines. See you soon at Stomp! Wines Cellar Door in Lovedale. Cheers! 🍷🌿🎨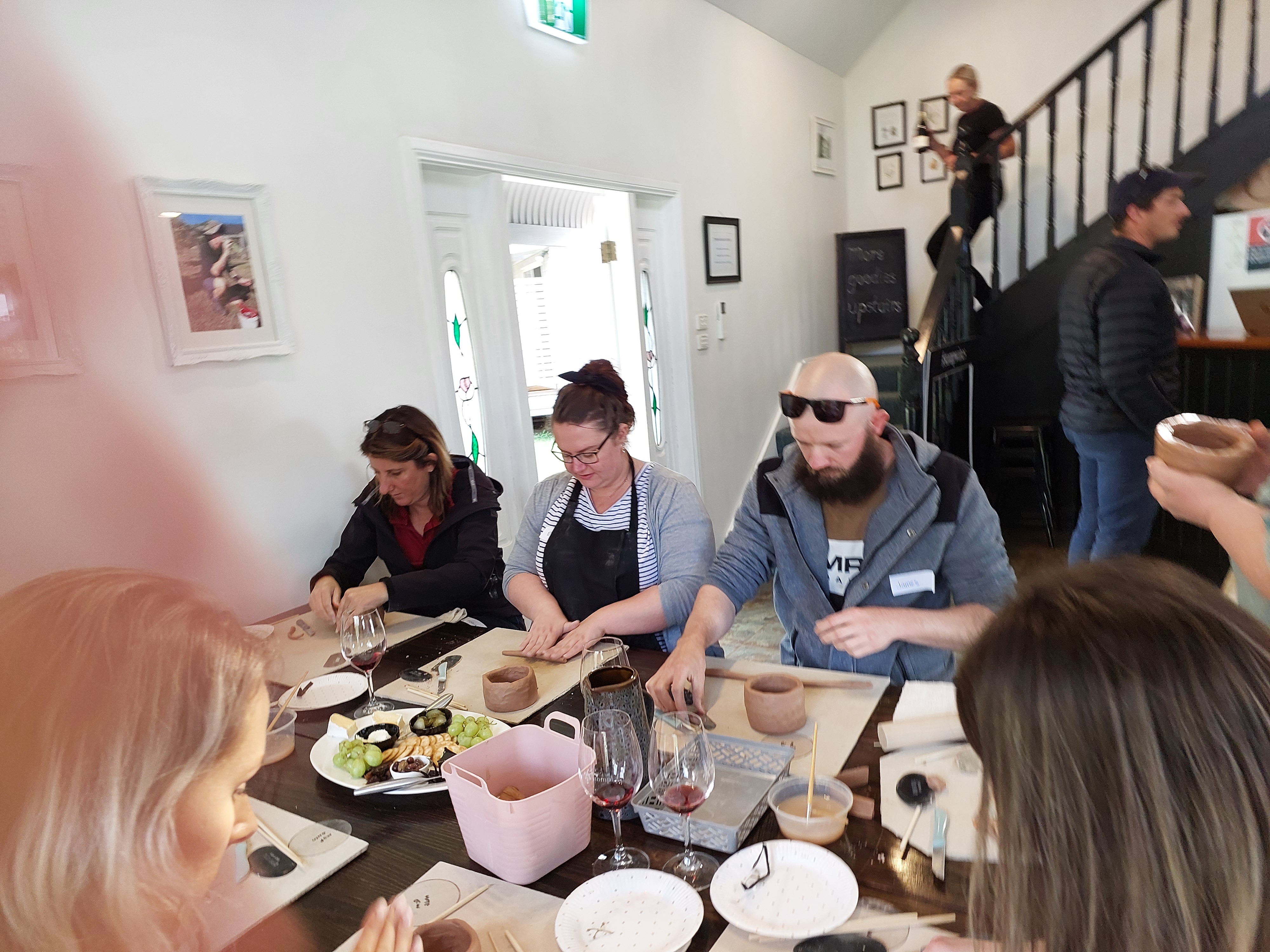 Comments
Commenting has been turned off.