News
Keep up to date with the latest happenings at stomp!
Join our journey as we share the highs (and lows) of living the dream, passionately crafting the Hunter Valley wines you like to drink.
We can't wait for our annual Stomp! It never seems to come around quick enough...
We've put together a picture of the day to show you why.
Thank you to everyone that joined us, participated with such enthusiasm and yet again made the day so much fun.
We hosted members, visitors and friends...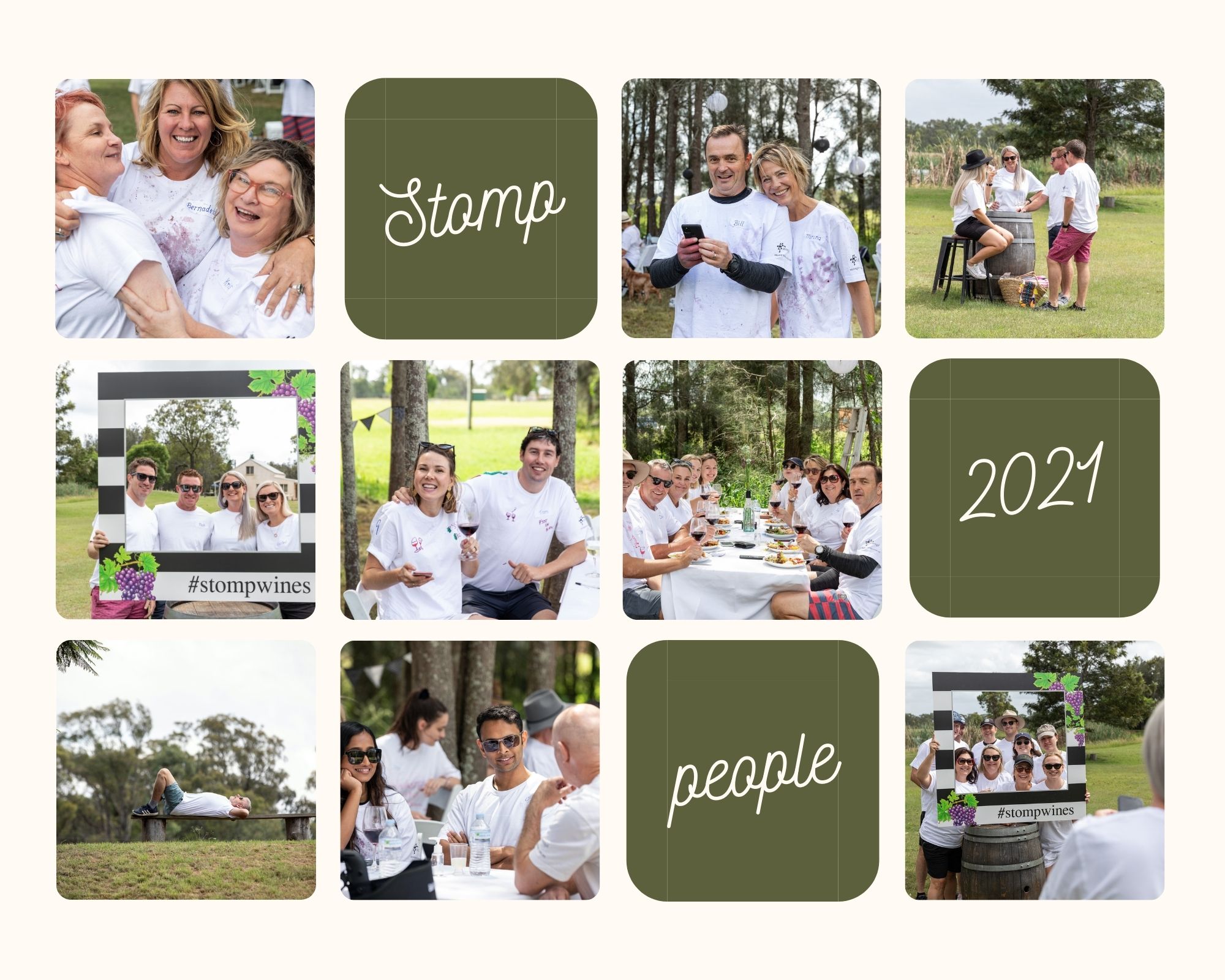 The competition was fierce, with The Grape Escape being the winning team of the day ...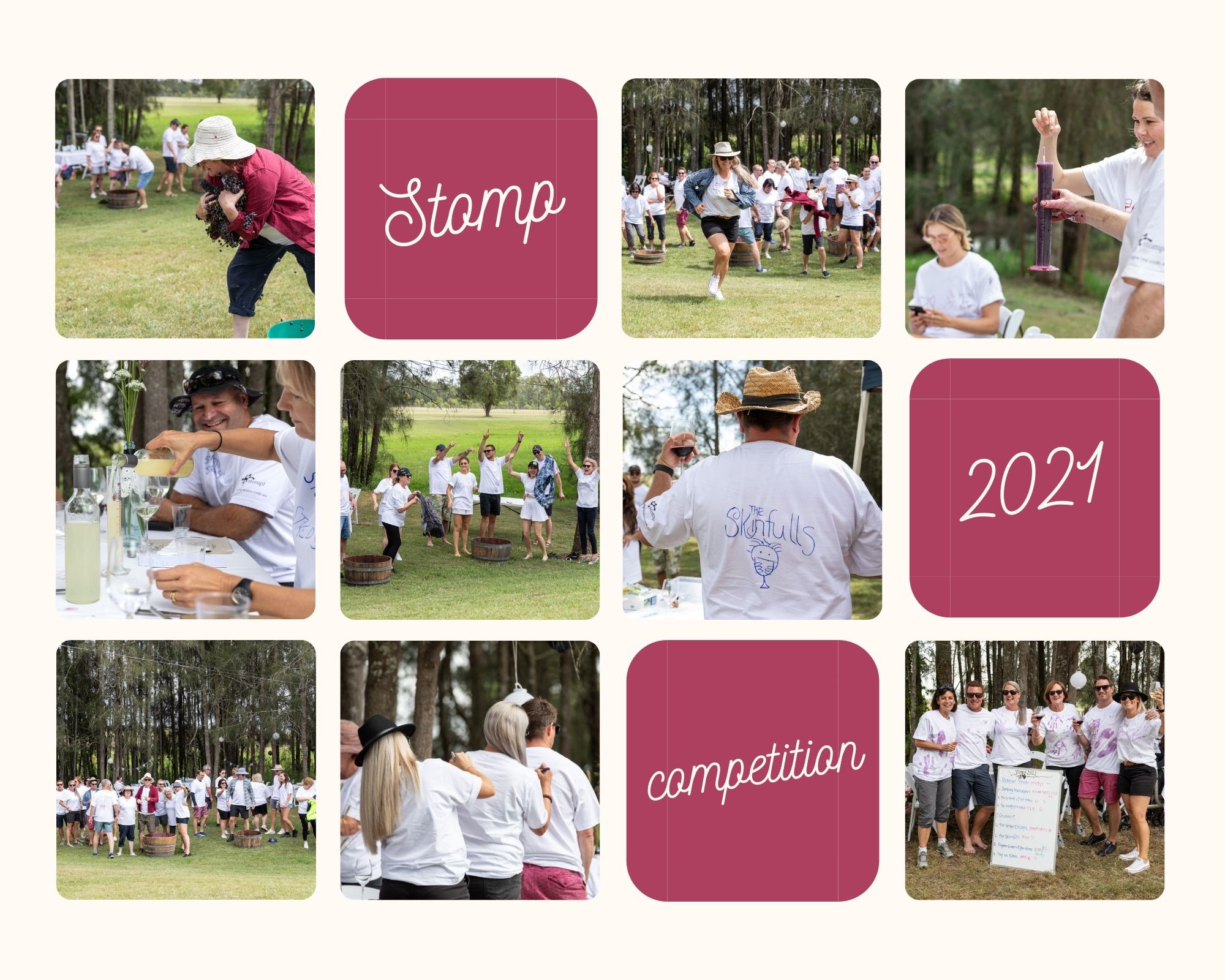 The food and wine were amazing - even if we do say so ourselves. Thank you to chef, Matt Dillow & his team at The Deck Cafe...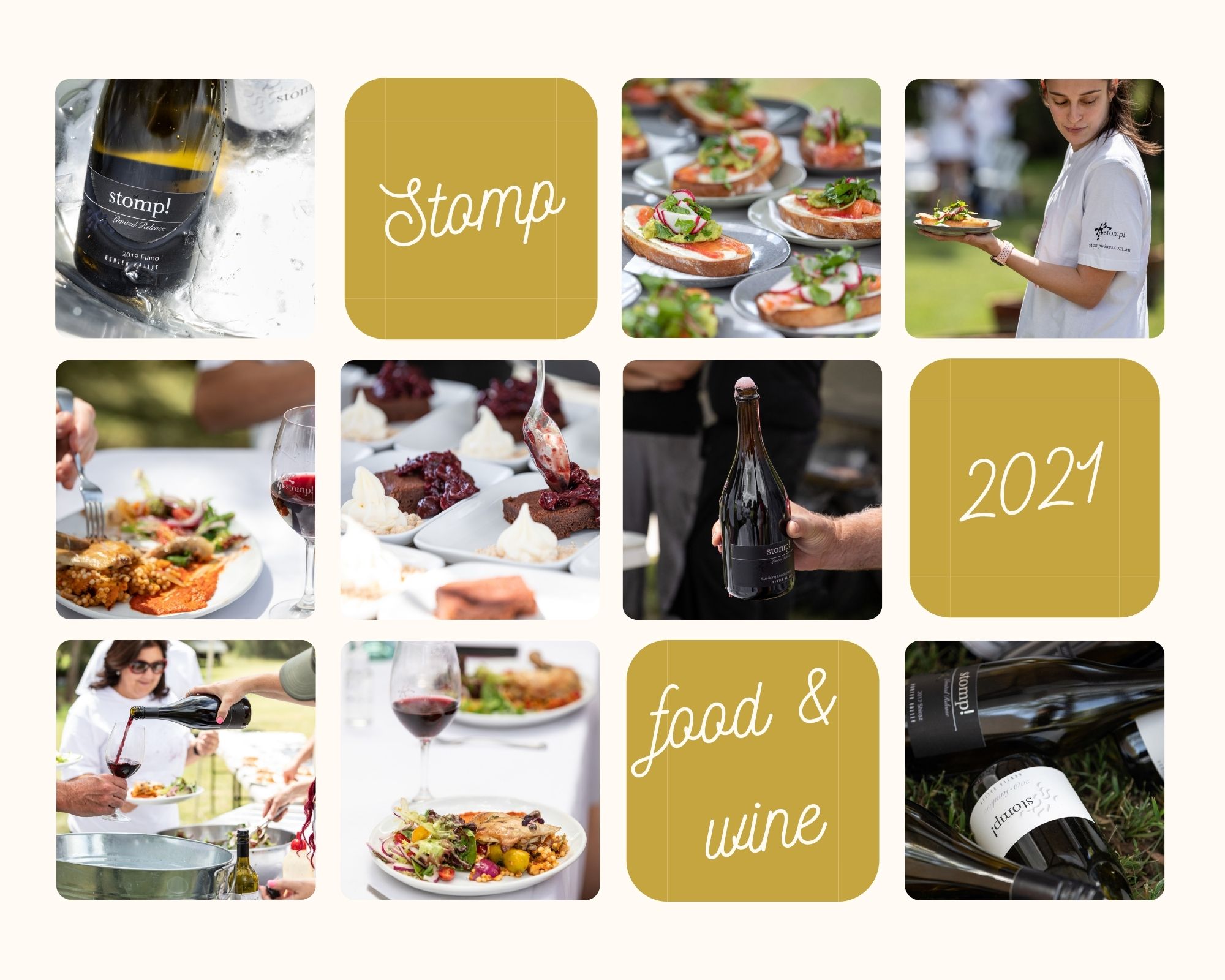 The stomping was undertaken with great vigour and loads of laughs....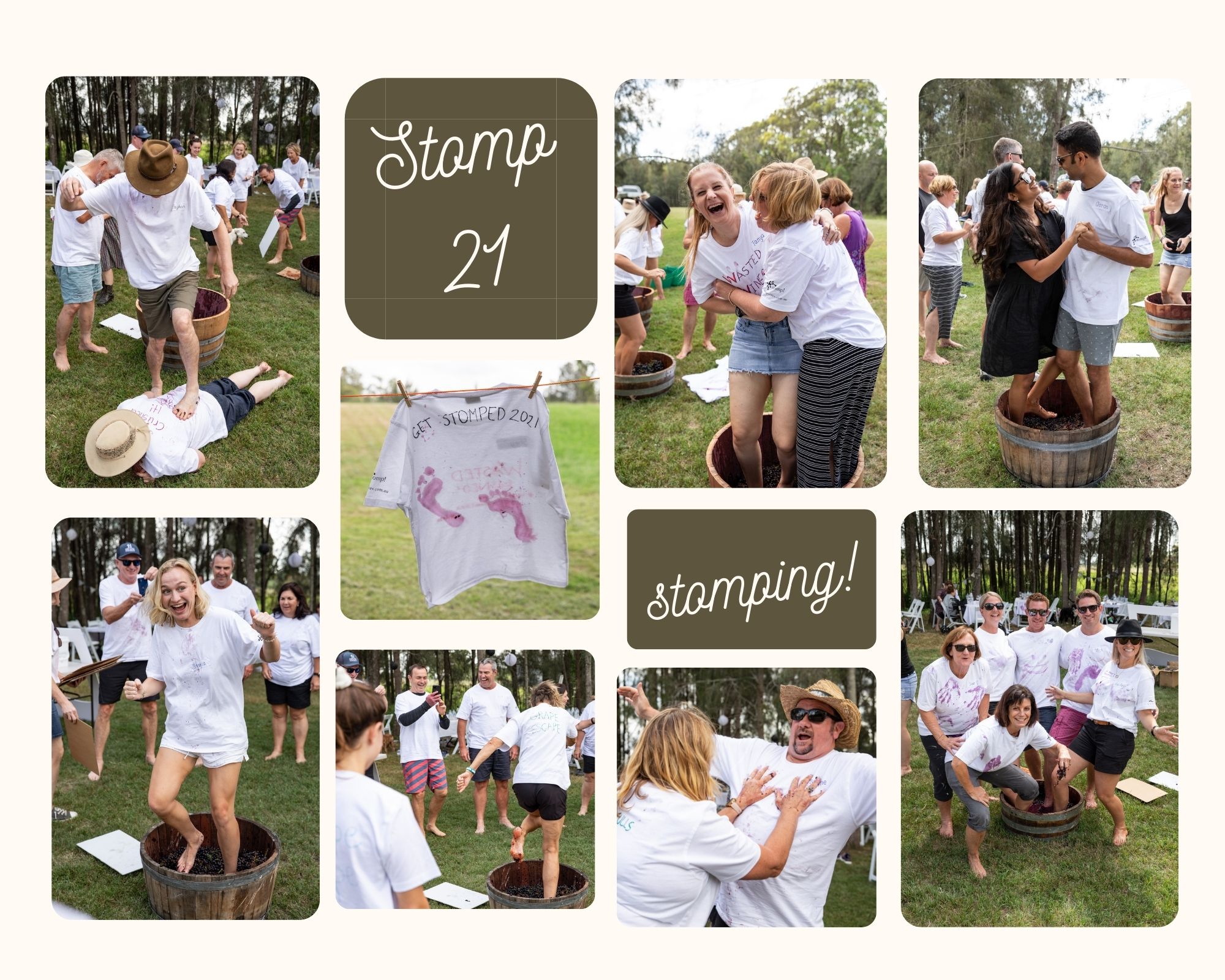 From Michael, Alyssa & I - thank you for joining us in 2021. We hope to see you on 5th March 2022.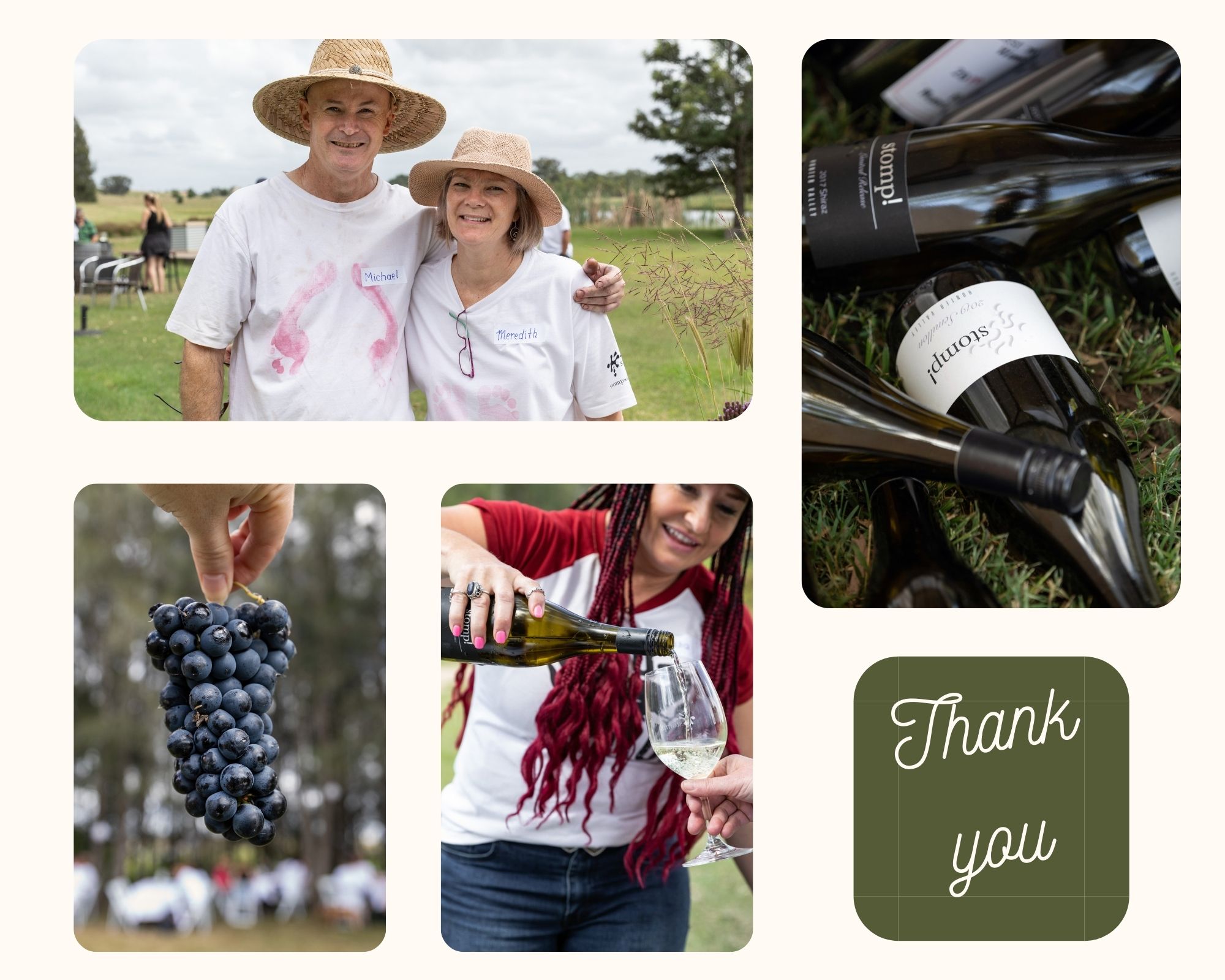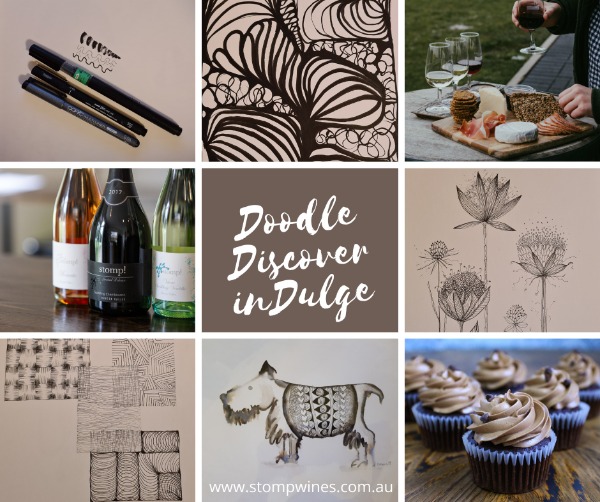 We're thrilled to be collaborating with local artist, Rowena Henderson, to bring you an afternoon of mindful doodling and an in depth wine tasting, whilst feasting on local produce.

Join us as we:
DOODLE the day away with mindful pattern making and designs, creating your own mindful masterpiece
DISCOVER your favourite stomp! wine
inDULGE in locally crafted cheeses & the most DIVINE cupcakes
Participants will learn how to relax with the rhythm and flow of doodling and pattern making, creating an artwork to take home.
No experience needed, bring an open mind, the desire to relax, enjoy, learn & have fun.
DETAILS:
Saturday 29th May
1pm - 4pm
$120pp inclusive of art session, guided wine tasting, locally produced Binnorie cheese platter and divine cupcakes from The Valley Cake Company. You'll even take home your own framed doodle art & a few tools of the trade to keep you doodlin' at home.
Numbers are capped at 8!
A Stomp Wine and Rowena Henderson Art collaboration.
Bookings essential, numbers VERY limited.
Participants must be 18years+


Perfect Partners
Stomp Semillon and...
Prawn Linguine
500g green prawns
Linguine or spaghetti
Rocket – 1 handful
Butter – 50g
Parmesan – block, shaved
1 lemon
Garlic – 2 tablespoons minced
Chilli or Stomp Chilli Jam – 1 tsp or to taste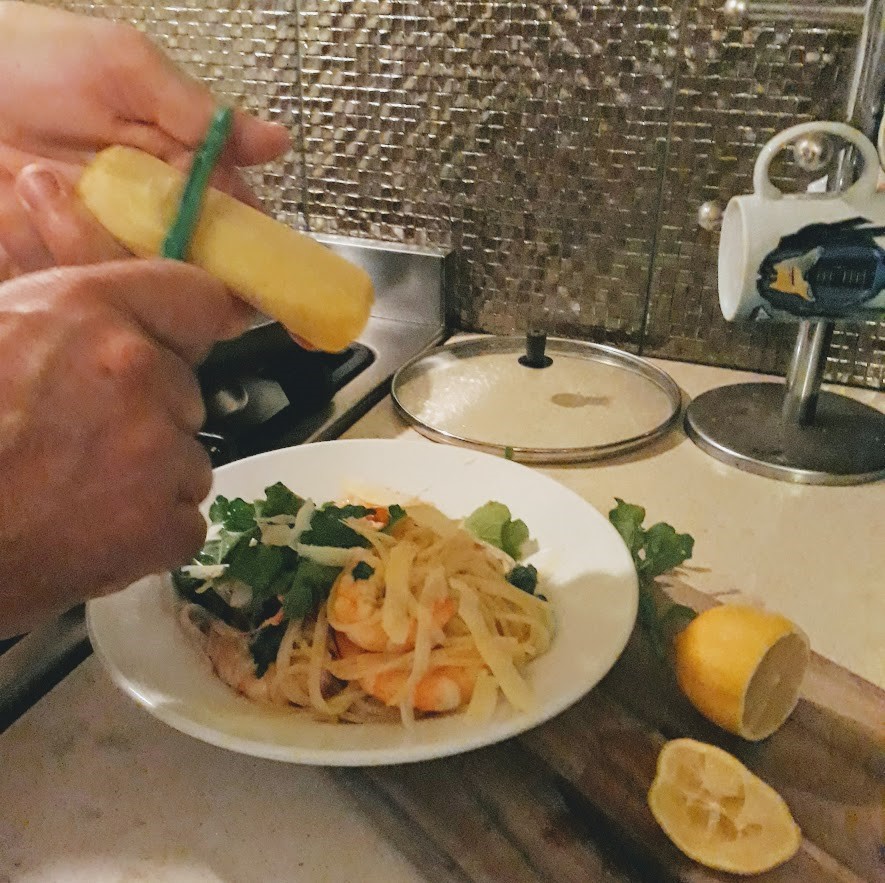 Method:
Cook the pasta in salty water to your taste.
Peel the prawns. Leave the tails on.
Heat butter in the pan. Add garlic and chilli until sizzling. Squeeze over half the lemon juice. Add prawns and cook on high heat, tossing frequently.
Tear rocket and stir through cooked pasta until wilted.
Add prawns and pan juices.
Shave over parmesan.
Squeeze the other half of lemon over your dish, garnish with some herbs or edible flowers from your garden and serve with Stomp Semillon. Perfection!