19 February 2021 | Alyssa Brugman
Semillon & Seafood

Perfect Partners
Stomp Semillon and...
Prawn Linguine
500g green prawns
Linguine or spaghetti
Rocket – 1 handful
Butter – 50g
Parmesan – block, shaved
1 lemon
Garlic – 2 tablespoons minced
Chilli or Stomp Chilli Jam – 1 tsp or to taste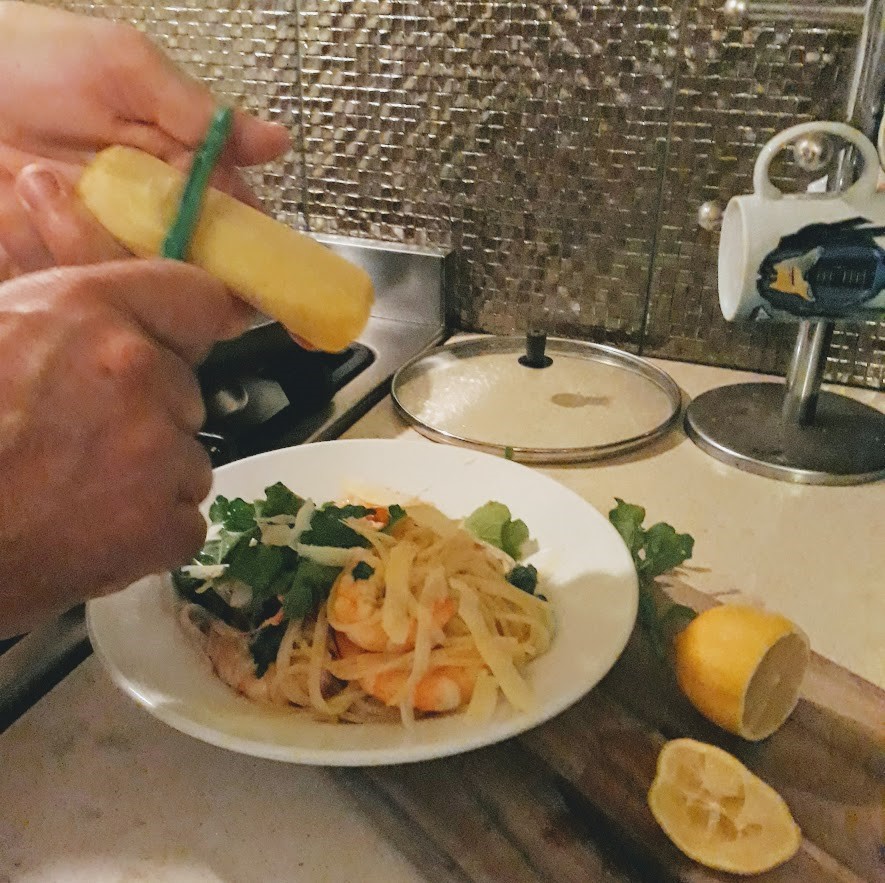 Method:
Cook the pasta in salty water to your taste.
Peel the prawns. Leave the tails on.
Heat butter in the pan. Add garlic and chilli until sizzling. Squeeze over half the lemon juice. Add prawns and cook on high heat, tossing frequently.
Tear rocket and stir through cooked pasta until wilted.
Add prawns and pan juices.
Shave over parmesan.
Squeeze the other half of lemon over your dish, garnish with some herbs or edible flowers from your garden and serve with Stomp Semillon. Perfection!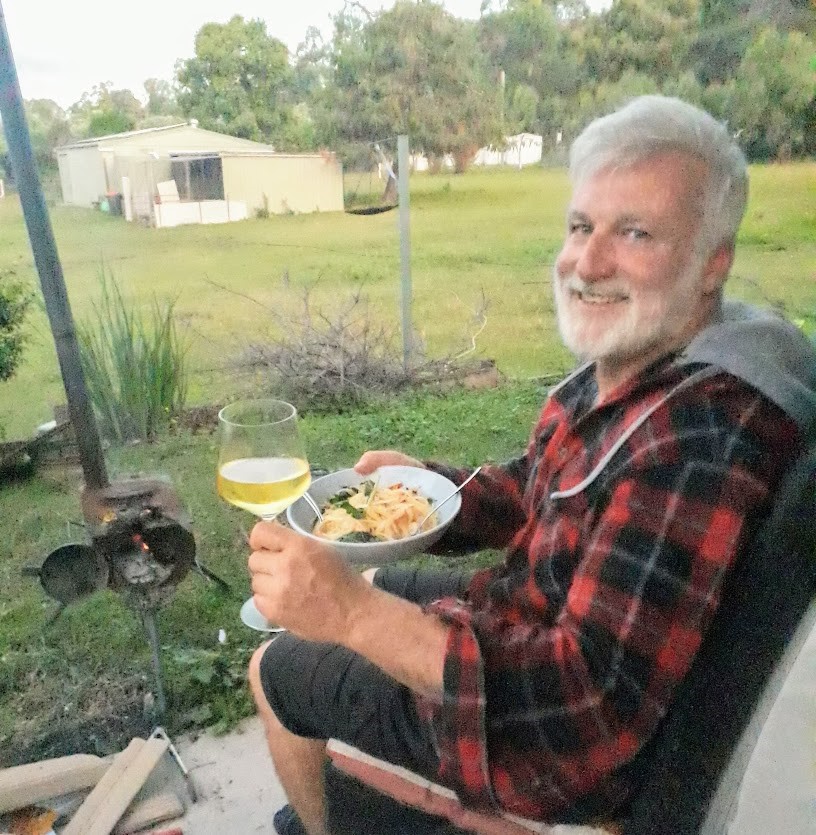 Comments
Commenting has been turned off.