4 April 2020 | Meredith McManus
Continuing Contact-less Trading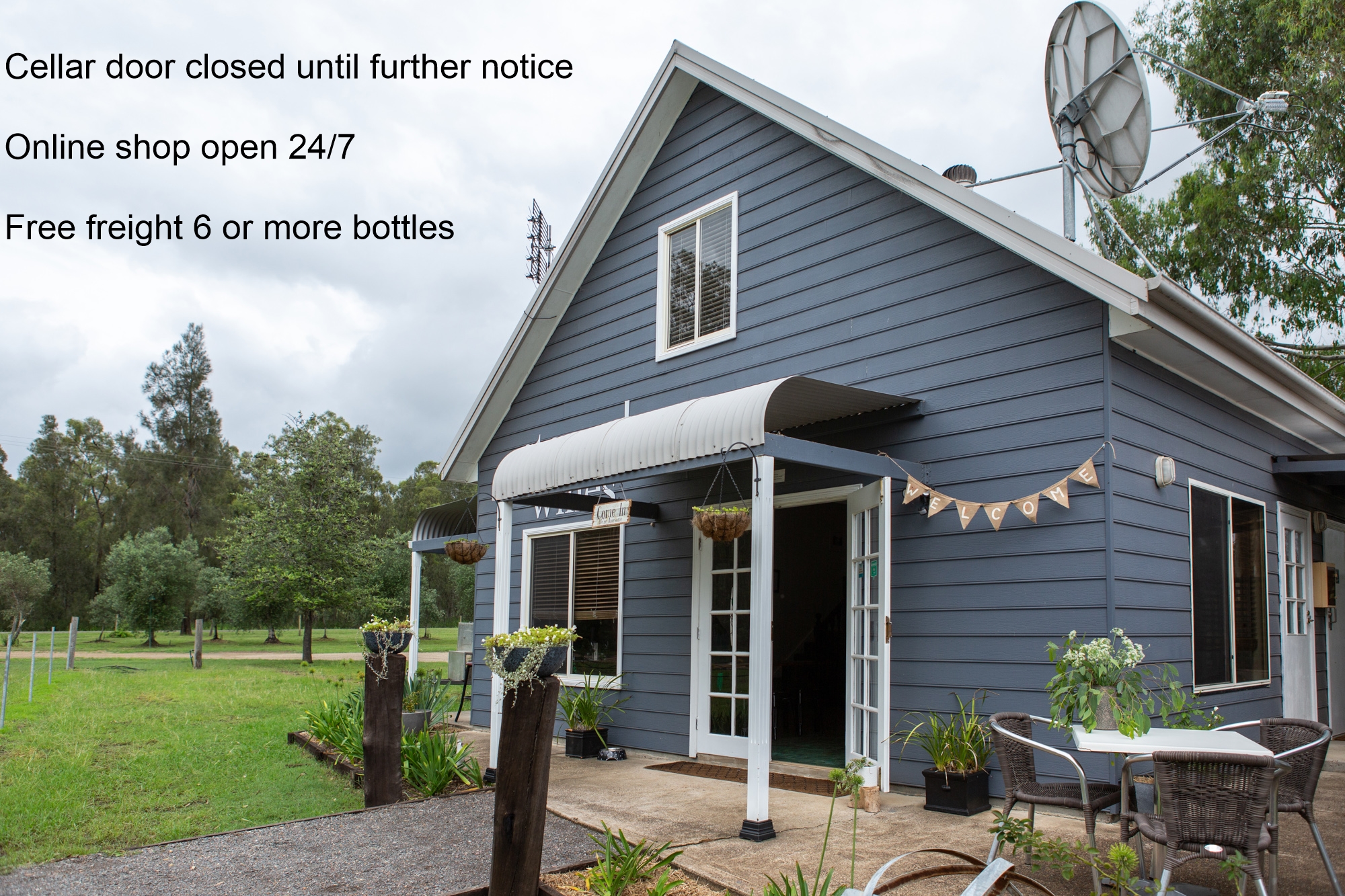 Drought, bushfires and now the Covid-19 pandemic... a steep learning curve for how to survive in small business during a crisis or three!
For now, according to Government regulations, our cellar door may stay open for takeaway sales only. However, to do our bit in 'flattening the curve', we've made the decision to close our doors and move to on-line sales only.
There's never been a better time for me to learn how to drive my website, right? And, for you, our loyal customers, there's never been a better time to help support small, family business, if and when you're able. Let's face it, we all need wine, right? And with your help, when this is all over, we will fling open our doors and welcome you back to the beautiful Hunter Valley, our home!
For now, please keep in touch on Facebook and Instagram, share our posts to your wine drinking friends. We encourage you to fill your cellar as we get creative with some specials and hunt down some older vintage wines to share. Couriers are considered an essential service during these difficult times and our wines can still be delivered directly to your door. Hallelujah!
What are you waiting for? Head on over to our virtual cellar right now! And, if you have any questions on any of our wines, remember we are only a message or phonecall away.
Meanwhile I'll continue my steep learning curve and hopefully not drink all the stock I'm meant to be sharing with you!
We miss your smiling faces already... but we are positive we will all get together again soon. Until then, wash your hands, stay safe and well and enjoy your time with your family.
Michael, Meredith and Alyssa
Comments
Commenting has been turned off.