4 May 2023 | Rowena Henderson
Fireside Tasting Made Easy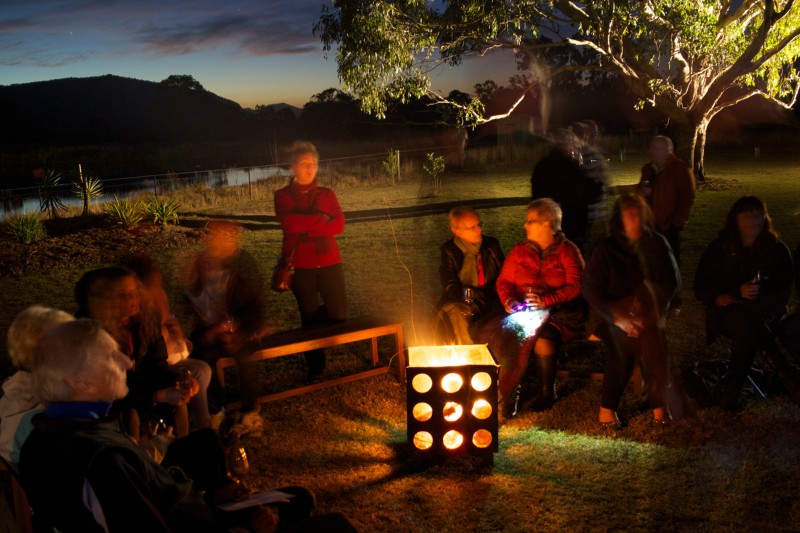 Our Fireside tasting is one of our favourite events. It's a great chance to rug up & get cosy by the fire whilst enjoying a few of our new release, & to be released wines with some great local produce.
The event runs from 4.30pm to 6pm, leaving plenty of time to:
finish your day with dinner
start with a leisurely long lunch
stay in the valley for the weekend
To help you make the most of this opportunity we thought we'd share a few suggestions for our favourite places to dine and stay:
DINING
The Deck Cafe
If you've been to our stomp! event you'll have experienced Chef Matt Dillow's delicious cuisine. Matt owns local Restaurant The Deck Cafe in Lovedale. The Cafe offers a "tappas" style menu, is uniquely situated on a deck overlooking the dam and young forest bushland. It is an experience to remember with local chefs and staff cooking and serving cafe favourites with a Hunter Valley fine-dining twist.
Jimmy Joans
One of the newer kids in the neighbourhood and located at the other end of Wilderness Rd, Lovedale is Jimmy Joans. The relaxing bar and restaurant menu offers a range of casual snacks, share style main courses and gastro pub classics paired with local wines and creative cocktails.
ACCOMODATION
There are so many options when it comes to accomodation in the valley. From large hotels with all the services, whistles and bells, to unique cottage accomodation tucked away in the trees. We'd highly recommend winecountry.com.au to give an overview of the range of options available.
Bluebush Estate
Located a little further along Wilderness Road & nearby to Jimmy Joans, Bluebush offers a range of different cottages & houses. Set amongst the vines they offer options for couples through to larger groups.
Tuckers Lane Boutique Accomodation
If you are looking for something unique, with five star inclusions, Tucker's Boutique Accomodation is the Hunter's only luxury shipping container accommodation, designed to pamper adults. Their one and two bedroom cabins will surround you in the sights and sounds of nature. It will be hard to decide whether to stay and immerse yourself in the setting, or to explore further afield.
Chateau Elan at The Vintage
Offering all the services you'd expect in a resort, including restaurants, pool, spa and luxury accomodation, and located across road from our Cellar Door (but too far to walk in the darkness of night), is Chateau Elan at The Vintage. Also located within The Vintage precinct is a range of amazing homes available for short stays through The Vintage Holiday Houses. If you you'd like a hit of golf the following day, these are two perfect options.
MAKING THE MOST OF THE EVENT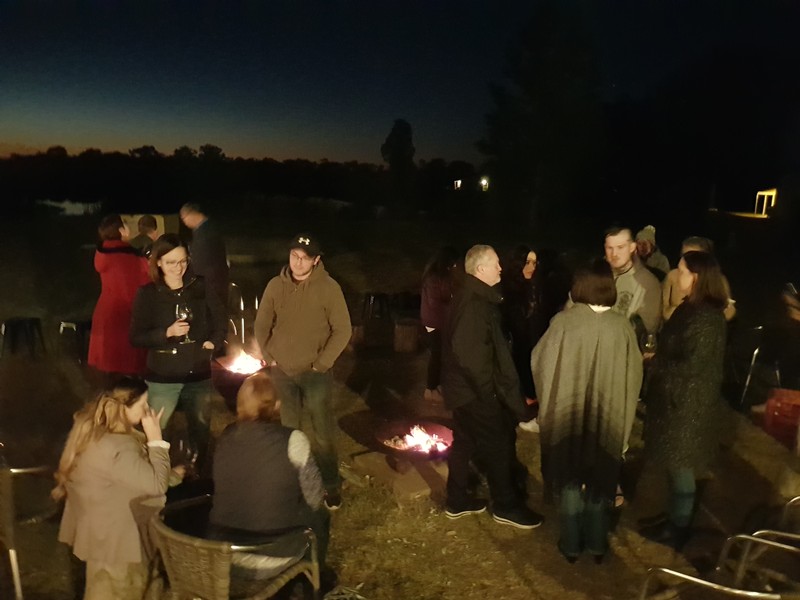 TIP 1. Our tasting will be outdoors, fireside, so rug up. Wear your scarves, beanies and winter woolies.
TIP 2. It will be a little smokey. It's hard to have open fires without a little smoke, especially when you are up close toasting marshmallows, so you will go home with a reminder of an evening by the fire.
TIP 3. This is great opportunity to stock your cellar and fridge with some wines and cheeses to recreate a Fireside Experience at home with family and friends.
TIP 4. Not already a stomp! wine club member? Join now & receive Member's event and wine pricing, and receive six bottles of wine of your chosing, delivered to your door three times per year.
TIP 5. Our experience from past events is that our guests use the Fireside Tasting as a great excuse to gather friends and visit the valley. To avoid disappointment and to make the most of your visit make sure you book your tickets, accomodation and restaurants well in advance.
We can't wait to see you in July. Book your tickets here.
Comments
Commenting has been turned off.