11 August 2022 | Meredith McManus
Why Stomp?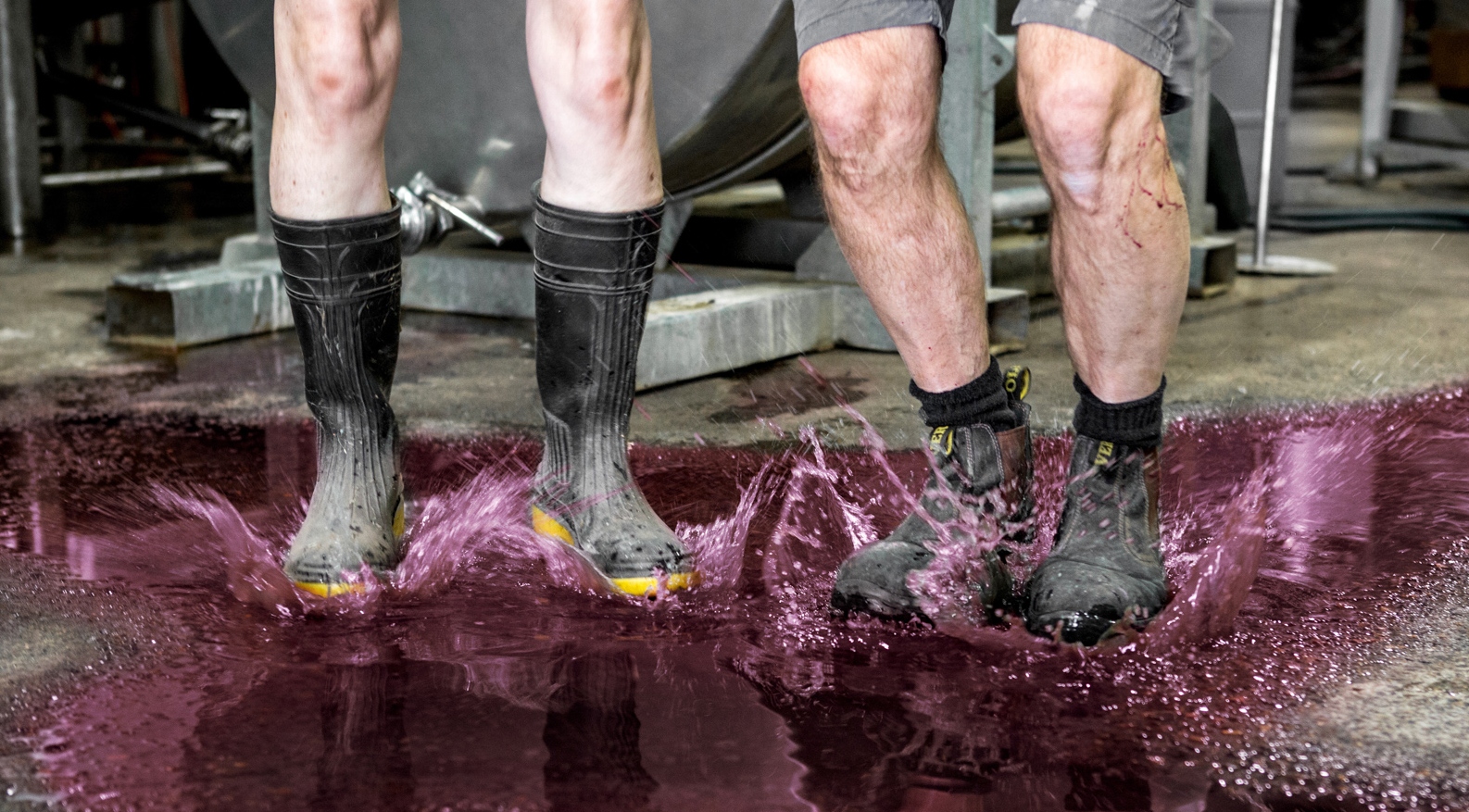 When Michael and I decided to start our business we wanted to make sure we remained true to ourselves and ensure the values we hold dear shone through. We wanted our new venture, including its name, to reflect a little of ourselves.
So how did we come upon the name Stomp?
Just before entering the slightly scary world of self-employment, we were taking our children on a family holiday through country Victoria. I challenged myself to name our business before returning home. This proved harder than it seemed! Every night I'd sit with a glass of wine brainstorming. By the time we returned home I had a very long list of names. Sadly, all a little obvious… boring… blah…
The week Michael was finishing his employment with Tamburlaine our new business remained nameless. That was until one night I awoke with an epiphany… what about Stomp! As in, stomping on grapes to make wine. Michael tested the name on a few work colleagues. They loved it. Finally, we had a quirky name that suited us.
Aside from the obvious connection to traditional winemaking, our name reflects a little of ourselves.
Personally, grace was not given to me when I was born. In fact, I've never forgotten my first house mate exclaiming one morning, "for someone so slight you sure do stomp in the mornings!" Oops… I've always been heavy footed.
Michael and I are also quite determined. We did not come from a family of winemakers and we have not inherited a family winemaking business. All we have today has come from sheer hard work and determination.
Early in his 30's when Michael was deliberating a major career change and the prospect of being a winemaker, we decided to give it a go. Why die wondering was our logic? Try it and if doesn't work move on… We only have one life. We want to move through it purposely, stomping with attitude. Hence, not only our name, but also our tagline - live it… love it… stomp!
Comments
Commenting has been turned off.